5 tips for a successful client - agency relationship
Sam Hutchinson
03 June 2022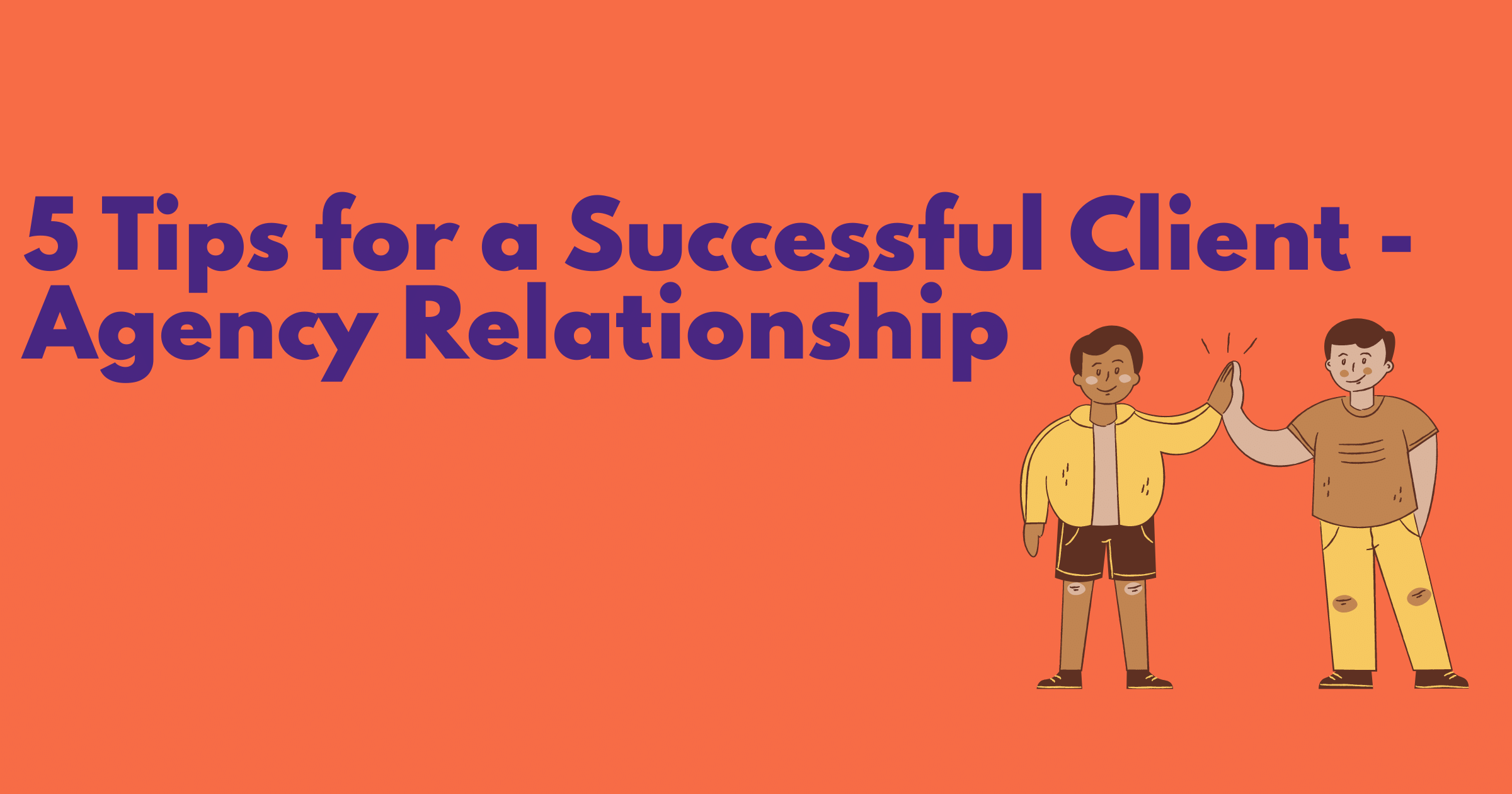 Choosing the right marketing team can be a challenge. You don't just need an agency that can get results, you want an agency that you'll enjoy working with.
A positive relationship with your marketing agency doesn't just make those regular meetings easier, it also results in faster and more effective work with less back and forth between you and the agency.
In this blog, we'll dive into the client-agency relationship and give you five tips on how to maintain an effective and frictionless relationship with your marketing agency.
---
1. Choose the right agency
Hiring a digital marketing agency can be a difficult decision, but it can be the best business decision you make if you choose the right agency.
Before you even start working with an agency, you should define your challenges and problems, then research to see if the agency has a track record of solving this challenge.
For instance, if you need a Google Ads strategy, you should aim to find an agency with a strong reputation for delivering results with paid search.
Make sure you carry out research and check testimonials of past and existing clients. Not only will this show you if the agency gets results, but it will also reveal what the agency is like to work with.
Once you've carried out this research, you can rest easy knowing your chosen agency has a reputation for delivering results.
2. Healthy communication
The strongest and most productive client-agency relationships require healthy communication. With strong and healthy communication, you'll see great results.
Healthy communication can be distilled into the following four points:
Regular meetings
Timely responses
Clear feedback
Clear briefs
Regular meetings and communication means that you and your agency are always on the same page. If you want to change direction or if a marketing strategy isn't working out, regular meetings allow time to analyse the data and plan a change of attack.
Further, timely responses mean that your agency delivers your project faster. In other words, if you delay a response to a draft by two days, your project will more than likely have to be delayed by two days.
Similarly, clear briefs and feedback means that the agency will ask fewer questions and deliver work that requires fewer revisions.
All the strongest relationships take time and effort. Agency - client relationships are no different. That being said, with patience, commitment and an open mind, great results will follow.
3. Set your expectations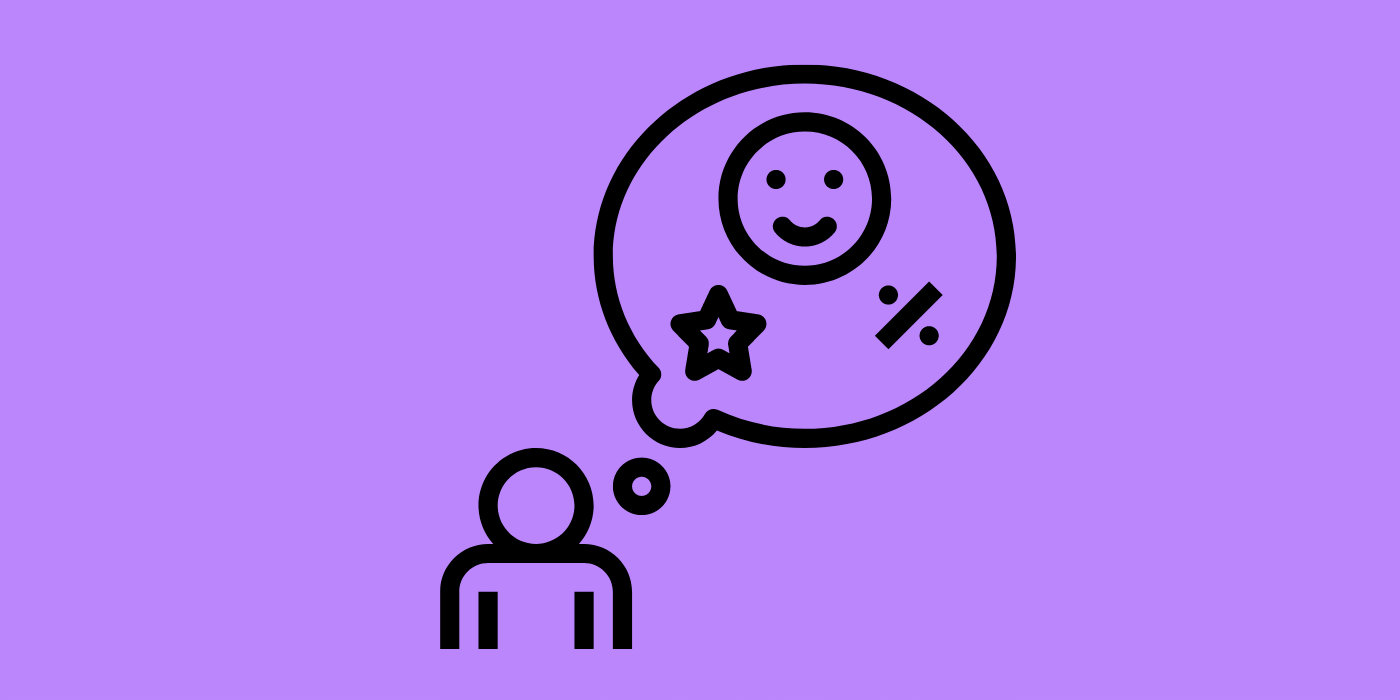 Your marketing agency should work according to an expectation that is clearly understood by both the agency and the client.
Before you even agree on a project with a marketing agency, you should have set clear goals and expectations with them. This won't just make communication easier either, it can also improve your return on investment.
Setting your expectations early on makes it more likely that your expectations will be met by the agency. Making your expectations clear from the outset reduces friction and ensures that the agency knows what you want before they agree to help you.
If an agency feels as though they can't meet your expectations, this will be made clear early on and either stop you signing a contract with the agency or help settle on different expectations.
Distinct, early expectations set boundaries, reduce friction in communication, and set the groundwork for a trusting relationship.
4. Know the whole team
While you should have a central point of contact for your project, you should also aim to get to know the rest of the team. After all, why should you talk to an account manager if you have a question about graphic design?
This is a core value of our Refuel philosophy. While other agencies have dedicated account managers that handle clients, our entire team is open to communication with the client.
This means that, if you have a graphic design question, you can contact our graphic designer directly without having to funnel the information through a go-between.
5. Trust the agency (but don't be naive)
You're hiring a marketing agency to do something you can't necessarily do or have time to do. By this stage, you've done your research, met with the agency, and decided to work with them.
After several meetings and your own preliminary research, you should be confident in the agency's ability to deliver on your expectations. With this in mind, you should trust the agency and their expertise in the field.
That being said, you shouldn't be naive and trust the agency blindly. If your agency recommends a particular paid ads or Google Ads campaign, make sure they explain why it's the best way forward.
Speaking as Google Ads experts, a marketing campaign or Google Ads report isn't magic. Sure, the numbers behind it may be perplexing, but these can, and should, be explained by a digital marketing agency.
We'll ensure that you understand every element of our reports. In the instance of a Google Ads report, we'll explain your campaign results in plain language so you get the full picture surrounding demos, time to purchase, revenue and so on.
Your agency partner isn't a 'wizard behind a curtain', all results should be transparent and easily understood.
TLDR; How to work with a marketing agency
A positive relationship with your marketing agency helps improve your results. Make sure you:
Choose the right agency
Foster healthy communication
Set clear expectations
Know the whole team
Trust the agency
Receive clear and transparent results
If you have a positive relationship with your marketing agency, you can easily meet (or exceed) your expectations with a mutual understanding built on trust, transparency, and a shared goal.
The Refuel difference
We do marketing differently at Refuel. You don't deal with account managers juggling multiple different clients, you talk directly to the people who can solve your problems.
We make sure expectations are set early on and that all results are transparent and easily understood. Do you have a marketing hurdle you want to overcome? Learn more about how we can help you by exploring our range of services below: