We're looking for a hotshot Business Development Executive
Sam Hutchinson
19 May 2022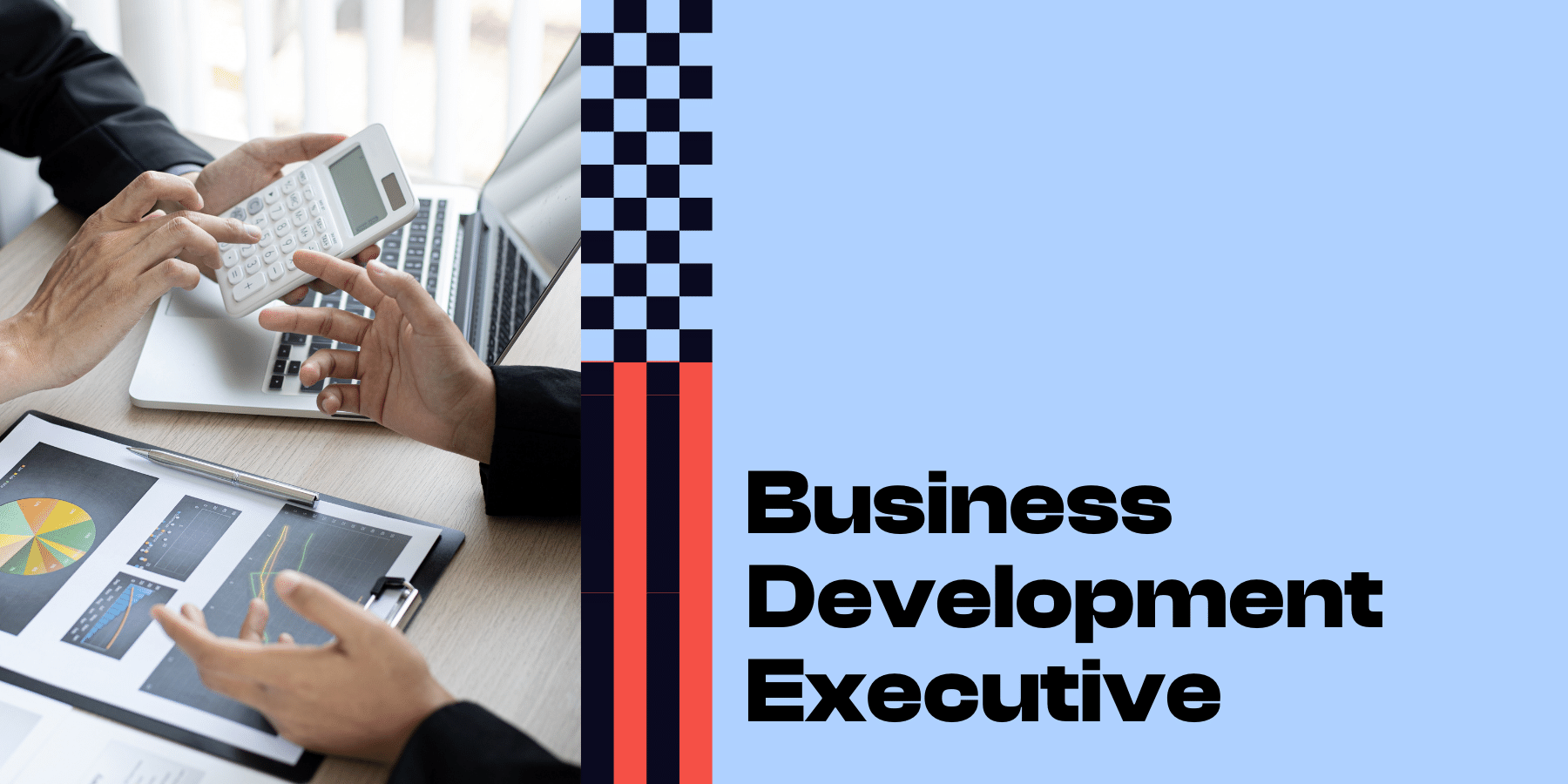 Refuel are looking for an experienced sales professional to join our team as a Business Development Executive (BDE).

The Business Development Executive position is a key role in driving our continued business growth. We are on the lookout for someone with a strong track record, who wants to explore new target markets, and commit to a long term project. We have an exciting business that has achieved strong growth without sales resources over the last 5 years, and we now need the right sales person to help our agency continue to grow on a global scale.

A BDE position at Refuel Creative is a senior sales/business development position, leading our new client acquisition efforts, as well as working to renew and retain existing clients. You are expected to close new business, with quotas and targets based around our ideal fit services and strategic direction.

You will identify, source and close good-fit prospects for Refuel Creative across our mix of services. This will begin with our existing personas and services, which you will use to research prospective customers in their region, beginning with Adelaide. You will create outreach strategies and identify new sales opportunities.

While your region will start with Adelaide, Refuel is a global agency. Key markets for Refuel are SA, NT, Australia, US, UK and NZ. You will need to be comfortable prospecting and meeting from afar, using a mix of Zoom, email, social media, video and other electronic touch points to add value, not just cold prospect.

You will conduct strategy calls with leads to close these clients as Refuel clients in line with our strategic plan.

Through this mix of calls, you will need to position the value of Refuel Creative services and our partners' solutions, educating and guiding prospects through the sales process. You will dissect and qualify prospects' business goals to help them understand the value of a Refuel Creative solution.

You will contribute to the improvement of the Refuel sales process, finding efficiencies, contributing to new templates and processes to help you better achieve your performance objectives.

You will have the opportunity to learn from our team and our partners, getting personalised sales training from partners like HubSpot to help you develop and succeed.

You will also have every technology enabled solution at your disposal to efficiently and effectively close new business. From HubSpot CRM, marketing and sales automation, to LinkedIn Sales Navigator, templated proposal software, and more, we have looked to automate the busy work so you can focus on selling.

The right person will need to be aligned with our culture and values. We want someone who is prepared to pitch in and do the work to help meet their quotas. There is nothing in the way of you achieving your quotas.

This position offers a base salary plus uncapped commission. You will be expected to close business with new and existing customers at or above your quota level to succeed in this position. We do not want applicants who want to maintain the status quo, or aren't prepared to pitch in to exceed their quota on a regular basis. The commission is uncapped, designed to reward deals that are the best fit for our strategic direction.

People who excel in this role will have the opportunity to develop towards a senior BDM role, or similar roles in regions outside of Australia.
Responsibilities and duties
Meet and exceed sales targets with the right fit clients to grow Refuel's client roster.

Work closely and collaboratively with our team to develop and improve the Refuel sales process, including prospecting strategies, proposals,
Work closely and collaboratively with our marketers and team to contribute towards improved lead generation and marketing campaigns.
Conduct some high volume prospecting (60+ activities per day) to find and qualify good fit leads through calls, emails, social media, and other touchpoints.
Conduct needs qualification calls with specific prospects as assigned to validate good fit prospects.
Close business with new and existing customers at or above quota level.
Schedule discovery meetings for a BDM or management to further assess a good fit prospect's business.
Help companies realise the potential of digital marketing, artificial intelligence and revenue operations.
Contribute towards the creation and continual improvement of sales templates, playbooks, scorecards, processes and other sales resources.


Position requirements
Essential

Computer/technology
High level of digital literacy.
Fluent in using CRM systems for communication, sales conversations and reporting (HubSpot preferred).
Ability to make data-driven decisions using CRM systems and marketing software.
Intermediate to advanced knowledge and skill level in software such as Google G Suite (Gmail, Docs, Sheets).
Basic knowledge of Project Management systems (ClickUp preferred).
Basic knowledge of sales videos, and experience using platforms like Vidyard, Loom, Soapbox, Personal, etc.
Previous experience with Slack.


Time management and attention to detail
Demonstrated ability to work independently on tasks under limited supervision by deciding priorities, planning tasks, and completing projects on time.
You will be responsible for scheduling and managing timeframes to meet your KPIs.
A high degree of attention to detail is essential, as is the ability to work in a fast-paced environment.


Written and verbal communication skills
Excellent written and verbal communication skills.
You will work with both internal and external stakeholders, and will be required to build positive working relationships.
The ability to create and follow client briefs through strong communication.
Healthy negotiation skills and business acumen.
Interpersonal skills
Teamwork and collaboration skills to achieve project outcomes effectively and efficiently.

A track record of high achievement.
A keenly developed competitive nature - you will need to be driven and motivated.
The desire to meet and exceed measurable performance goals.
The ability to deal with and thrive on objections and rejection on a daily basis.
Have compassion and empathy for others.
The ability to lead and inspire a team.

Desirable
A minimum of 3+ years of experience in business development or sales in a B2B environment

Tertiary qualifications in business, commerce, management, marketing or similar (or experience in lieu of qualifications).
Perks and expectations
We want to be the place where you want to work. We ensure that our team receives the support they need, both personally and professionally. For new team members, we have a standard 6-month probationary period with reviews conducted at 3 months and 6 months. All team members also receive regular, ongoing reviews and check-ins.
As a digital first company, we offer flexible working from home arrangements as required - but remember that the office has coffee, tea and snacks!
Some out of business hours may be required from time to time, in addition to intrastate and interstate travel for client work.
Performance goals
60-100 activities per day with the aim of qualifying leads through calls, emails and social media

Schedule minimum 6 calls with qualified leads per month.
Complete tasks within required timeframes.
Deal with prospects, clients, suppliers and other employees professionally at all times.
Ensure the office is clean and presentable at all times.

About us
Refuel Creative is an award-winning marketing and technology agency based in Port Adelaide.

We specialise in all things digital. Digital marketing, paid search advertising (SEM/SEO/PPC), social media (Facebook, LinkedIn, Instagram, etc), web development, analytics, and more. We build a holistic and advanced digital strategy for our clients so that each channel can complement one another effectively.

We are South Australia's fastest growing agency, and are striving to create the best environment for the most driven and personable people to work. By 2030, Refuel will be the Adelaide agency that marketers want to work at, and clients want to work with. It is an ambitious target, but we are focused on achieving it.

You are not just an 'employee' here. Instead, you are an ally and a teammate that will play a crucial role in our operation. In our team, your voice always matters. We're committed to you and nurturing your growth and knowledge.

Our team values have been developed as a group, with everyone having ownership. Whether that is staff, clients, contractors, or collaborators, we go above and beyond to provide a positive experience with our business. We always work as a team to be innovative and creative and stay on top of industry trends and concepts.