Marketing and sales have distinct differences. Maybe, you're an expert in digital marketing and sales automation. Or maybe, you believe automation means
a robot will take your job
.
Either way, the team at Refuel will help point you in the right direction. We'll answer any automation and integration questions you may have. With this guide you'll be able to learn;
The key differences between sales and marketing strategies.
How marketing automation platforms are changing the game.
What kinds of systems we use here at Refuel.
How to decipher a host of terms, including CRM, ABM and sales enablement.
Automation explained
What is Sales and Marketing Automation?
Feeling bogged down with mailing lists, email chains and other outdated marketing strategies? You need to understand the basics of marketing automation. From social media to email marketing, these highly successful programs are designed to save you valuable time. It shouldn't take days or weeks to spread a valuable marketing message.
The key to a successful marketing department is segmentation. With automation, you'll be able to segment your audience easily. This allows you to deliver a series of relevant, highly targeted advertisements. However, only to the segment of your audience that will most benefit from the message.
Utilising marketing automation tools to identify where each customer is on the sales funnel is a common practice. Otherwise known as the marketing funnel. This is done by segmenting your audience. This helpful organisational structure divides your goals as a marketing and/or sales team into four basic categories;
2
Converting Visitors to Leads
3
Closing Leads By Creating Customers
4
Delighting Customers to Encourage Promoters
Sales vs Marketing
One common misconception among business owners and marketing managers is that sales and marketing are the same thing. While the essential goal of both is nearly identical, there is a distinction. The difference is that sales focus on a one-to-one conversation, while marketing is typically a one-to-many interaction.
Sales, therefore, typically involves direct communication. Business-to-business or business-to-customer sales conversations can take place through a variety of communication strategies. This includes the dreaded cold call.
Marketing, on the other hand, uses more community-based communication technologies. A typical marketing strategy will include several social media channels. Additionally, you'll most likely have email groups and other ways to communicate a similar or identical message to a broader audience.
Most businesses will need to rely on both sales and marketing strategies. However, marketing tasks can take a tremendous amount of time. Sending out messages across multiple marketing channels can quickly become time-consuming. You need a set of automation systems at your disposal.
Marketing Automation
The marketing process is produced to attain the sales process. You have to appeal to consumers through several platforms to grab their attention and convert them to a lead. Sales automation comes into it afterward, but marketing automation is ultimately the first step.
It's all about content curation and the platforms on which you promote that content. Messaging, email, video, online marketing, social media, and digital marketing are all parts of marketing that can intertwine! It is unlikely that you'll use one method alone in the marketing automation process because this limits your reach.
Marketing automation systems focus on the people who have already shown an interest in your product or service. This customer base will be made up of different types of consumers. They will all have different requirements around what can convince them to purchase.
Using the right tools, you can measure and analyse data about these customers. This data will help you cater your content to them. It's all about making informed decisions about what your audience will positively respond to.
You can create a personalised experience through direct marketing techniques which will then allow you to move into the sale. There are many platforms available that make this whole process relatively easy. HubSpot's Marketing Automation solution can facilitate many aspects of online sales and marketing. They refer to this as smarketing; which we think is because it makes sales and marketing smarter.
Sales Automation
Cold calling, door knocking and mall pop-ups are becoming completely obsolete methods of selling. These methods are expensive, intrusive and pushy, but most of all, they are easily avoidable by the customer. Sales automation refers to software that facilitates customer relationship management.
Sales automation tools aim to increase the productivity of sales staff. You can manage multiple customer interactions and data from throughout their buying journey. These tools can decrease the amount of data entry your salespeople have to do by completely automating the process. The key to successful marketing automation is to create workflows and messaging according to the stage of the funnel your audience is in.
Lead automation and prioritisation can be set up through HubSpot so that sales reps are automatically assigned leads. This means those leads can be followed up in shorter timeframes and receive better service.
You can cut down admin time with HubSpot CRM, which allows you to automate everyday tasks like:
| | |
| --- | --- |
| | |
| | Follow-ups for expiring deals |
It creates more opportunities to sell by relieving time spent logging information and data manually.
Systems We Use At Refuel
There is a wide variety of automation software options available to medium and small business owners. Sifting through the many highly-rated options can feel just as time-consuming as the marketing process itself.
There are a few systems used to narrow down the list and provide a starting point. They're utilised extensively by our expert marketing professionals here at Refuel. We prefer to use HubSpot and Drift for their unrivaled capabilities.
Drift is a powerful tool that allows you to save incredible amounts of time while still crafting relevant conversational marketing. Drift uses a simple, easy-to-navigate chat feature throughout your website. This gives each customer that personal, face-to-face support. You will eliminate the need to hire customer service agents and offering endless methods of contact.
Another powerful tool we use to track our online performance is HubSpot. Get instant marketing analytics about your conversion rate, lead management, and other crucial pieces of information! This ultimately helps you monitor the success of your sales and marketing campaigns.
We also use Costello for our sales playbooks, allowing us to script out sales calls with common points of objection.
TwentyThree is used to create personal, one-to-one videos in our sales process.
Sales Enablement
A great way that marketing automation can lead to increased sales is sales enablement. This strategy uses automation software to provide your sales team with the additional information needed to connect with potential customers. It is how you lock in those sales.
This unique collaboration between sales and marketing can sometimes be tricky. But it provides your company with invaluable information about your customers and future customers.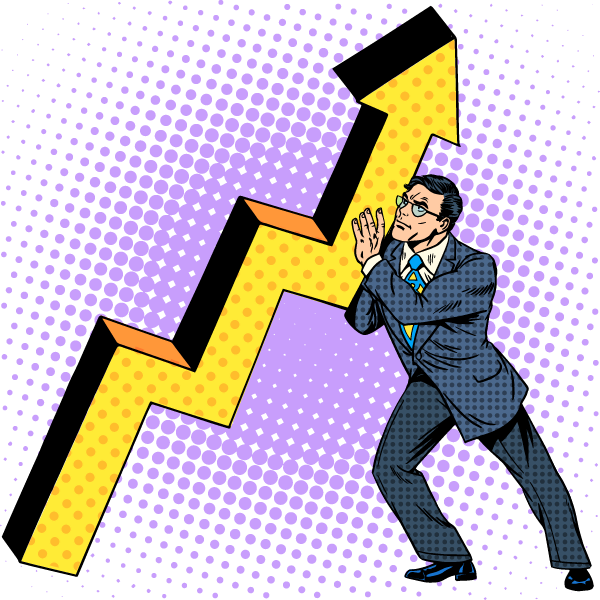 What Is CRM In Marketing?
Part of the issue with understanding marketing automation is the prevalence of industry-specific terms. A common one is 'CRM system'. CRM, which stands for Customer Relationship Marketing, uses customer input to determine the success of a marketing strategy.
Through customer loyalty, customer approval, and other valuable feedback, you'll be able to craft your marketing content. An example of this is including positive customer stories in your marketing messaging. You'll have greater segmentation and a lot more specificity.
HubSpot's CRM system is fantastic for sales and marketing teams as they are able to facilitate lead nurturing through the platform. Using HubSpot you're able to track customer's progress in the sales funnel which allows you to create personalised lead magnets, thus resulting in conversion. Sales management will become easier than ever when your digital lead generation brings customer information to you!
ABM / Account-Based Marketing
Finally, understanding how to use ABM or Account-Based Marketing is critical to the effective use of marketing automation software. This marketing strategy takes a few pointers from sales. Basically, you'll need enough information about your customers to provide highly targeted and segmented groups.
You can then use automation tools to craft a message with laser focus. Some examples of ABM strategies and avenues that can be utilised with marketing and sales automation software are:
Business-to-Business Sales
Are you ready?
Contact us today!
Are you ready to automate your marketing and sales? To use the latest software to streamline your business? Increase your audience base and tighten your marketing segmentation? Then contact Refuel today.
We're a digital marketing agency! So, you can bet that our superstar team will be able to guide you through all things modern marketing and sort you out with a digital marketing strategy.