You asked, we listened!
Throughout 2019, we want to provide you with helpful, free information that you can implement easily. We know the information about marketing can often be extensive and overwhelming so we want to help you break it all down.
As a result, we are excited to introduce our first series of webinar topics for 2019!
We are often asked about HubSpot. Questions such as; what it is, why we chose to partner with them, how they benefit clients and how to use it more efficiently. We figured that this would be a great topic to kick-off our webinars for the year. As we are HubSpot partners, we are fortunate to have some of our support staff from HubSpot assisting us with the webinars.
That means you'll have complete access to ask questions and gain insights directly from the HubSpot inner sanctum.
Here's what you'll get from Refuel Webinars
Knowledge
It's so hard to break through the endless maze of information about marketing. Our webinar series will break it down for you with easy to follow sessions. We'll provide you with additional resources and support where necessary. We're here to help you when you need it.
Efficiency
Your time is valuable. It's not always convenient to attend seminars that take up your whole day, even if they are a great networking opportunity! We think webinars are a great option because they allow for multi-tasking opportunities. You can let it play in the background while you absorb the information. The best bit? If you register but can't make the live webinar, you can always watch the recording at a later date! Perfect, right?
Inspiration
We know it can be a little difficult to create fresh and exciting marketing ideas all year round. We are aiming to provide you with an opportunity to reflect on your business or workplace and generate ideas for your marketing activities moving forward.
Access to industry leaders
We are lucky enough to be working with our partners to have them feature in specific webinars. This gives you an opportunity to ask questions, compare products and chat directly with them, rather than a chatbot.
Our first three webinars will centre on the inbound marketing methodology, tools and techniques:
Webinar: What is Inbound Marketing?
Inbound marketing is a method of connecting with your customers by sharing content that is helpful and engaging. The result of inbound marketing is that someone chooses to engage your services and actively seeks you out amongst your competitors. Inbound marketing comprises of elements such as:
Search Engine Optimisation (SEO)

Content Marketing

Social Media Marketing

Remarketing

Landing Pages
Our webinar with Ryan will cover the essentials of inbound marketing, the best tools to use to reach your goals and some practical tips for implementation. This thought-provoking webinar will have you reviewing your customer engagement strategy and improving your overall marketing strategy.
Webinar: What is HubSpot?
Our favourite tool for almost everything we do is HubSpot! They've got a brilliant free platform that is ideal for start-ups with a minimal marketing budget. On the free plan, you still have access to their CRM, Sales, Marketing and Service hubs. The best thing about HubSpot is that you can scale your plan as you grow.
We are lucky enough to have Nick Dzienny, account specialist at HubSpot, joining us for this webinar. This is an excellent opportunity to compare HubSpot to their competitors and ask questions directly to a HubSpot employee.
Webinar: Getting the most from HubSpot
HubSpot has a ton of features and services. How do you know if you're making the best use of your portal? This webinar is ideal if you are already a HubSpot customer and want to ensure you are using HubSpot to it's fullest extent.
This session will be hosted by our HubSpot channel consultant, Elliot Chapman. Elliot will run you through setting goals and KPI's and using your portal accordingly. He will also identify some areas where you can gain quick wins.
Access to people like Nick and Elliot is normally only available to HubSpot partners. We are privileged to be able to provide you with this opportunity.
What do you want in a webinar?
We might be running these webinars, but they're not all about us. What do you want to learn more about, hear about, ask questions about?
Let us know in the comments or on Facebook or Twitter and we'll see what we can do!
You can also stay up to date with our future webinars by subscribing to our newsletter or following us on Facebook, Twitter and Instagram. Don't forget to register if you want the recording but can't make it to the live webinar, we don't want you to miss a thing!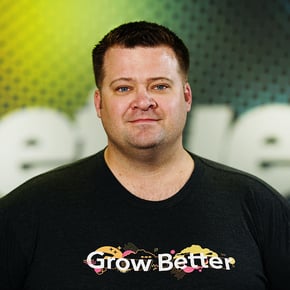 Ryan Jones
Ryan is the Founder & CEO of Refuel Creative. He's a HubSpot certified marketer and SEO expert.