TreesPlease Games: Video game ads built to convert
Sam Hutchinson
25 May 2023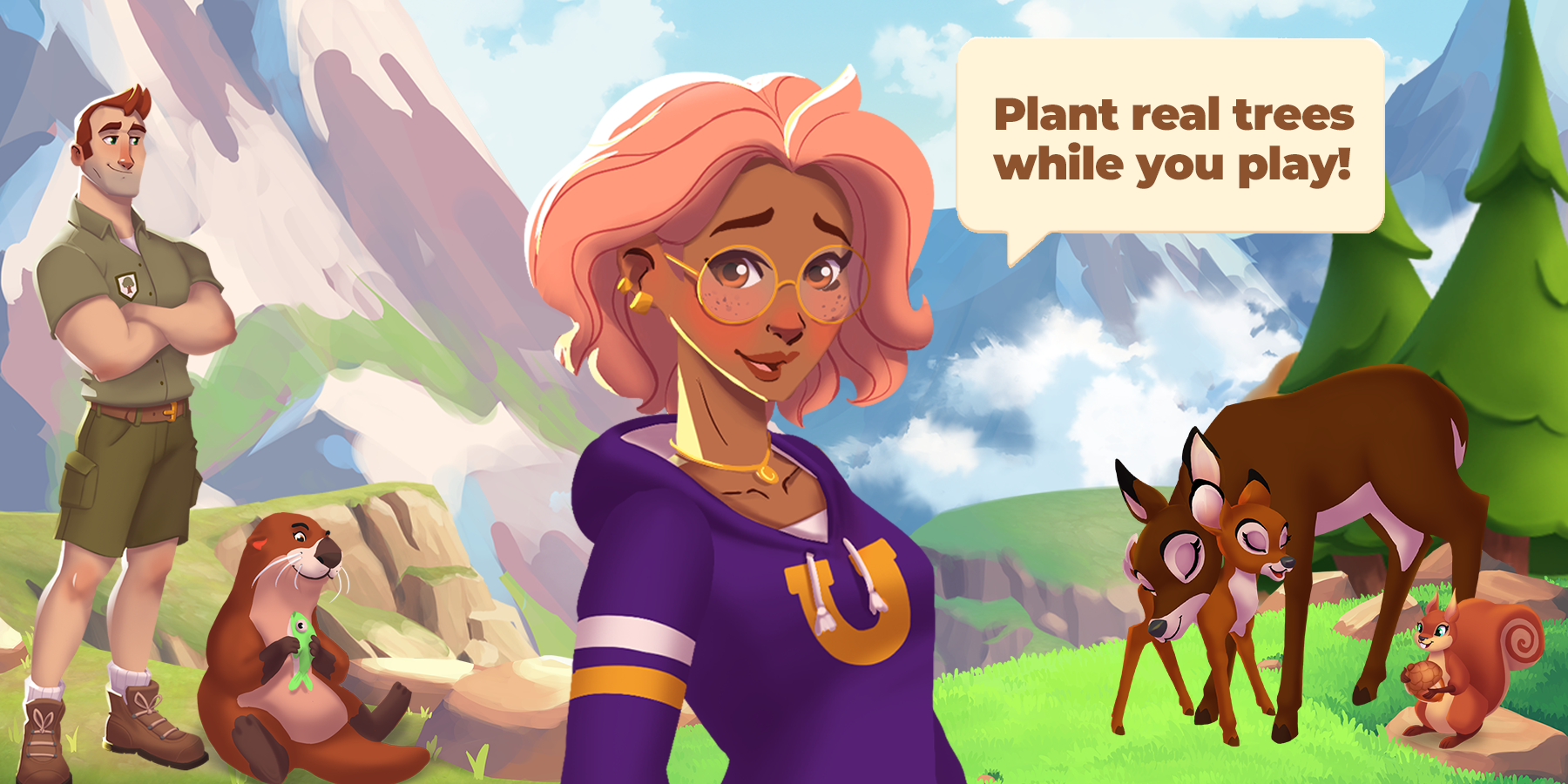 Everyone on our Refuel Pit Crew loves video games, so we jumped at the chance to create mobile video game ads for an ambitious startup from the UK.
Here's how the Refuel team combined video creative and data-driven strategy to get results.
Who are TreesPlease Games?
TreesPlease Games (TPG) is a mobile video game production company based in the United Kingdom. ​TreesPlease Games don't just create mobile games, they also want to change the world, as the company donates resources to planting trees and supporting environmental causes around the world.
Their flagship product is a merge game called Longleaf Valley (formerly known as Merge Wildwood). While mobile app stores are full of merge based games, Trees Please Games wanted to standout from the crowd.
What was their problem?
TreesPlease Games reached out to our team to develop an animated mobile video game ad for their mobile game, Longleaf Valley.
The mobile video game ad space is littered with either dry, dull ads that just show gameplay, chaotic ads that barely make any sense in order to stand out and attract clicks, or "switch and bait" ads that show gameplay completely different to the game.
Our client wanted an attention grabbing ad that showed off their compelling gameplay, meaningful story, cute artwork while attracting quality clicks from people who would play the game for the long term.
Additionally, as TreesPlease Games are a startup and new to the market, they still hadn't run tests across many English-speaking markets. The client initially focussed on Brazil as a test market, but now wanted to turn their attention towards Australia, UK, and the US. So, they wanted ads that were purpose built to get results across these markets.
What was the scope of the project?
Our Refuel creative team worked with the folks at TPG to develop fresh and exciting new ideas to take Longleaf Valley up a gear. The team took a deep dive into the world of mobile video game ads to come up with ideas ranging from standard gameplay ads and narrative focused ads, to the environmental goals of TreesPlease Games and the higher purpose of the video game.
Gameplay ads
Showing the user the gameplay was a crucial step in getting more downloads for Longleaf Valley.
In merge games, players need to drag identical or similar items and merge them together. Once completed, these items become new and improved items. It's not just the rewards that players like about merging games. It's what they like most about them.
One of the things that makes merge games so appealing is their simple gameplay. Players can very quickly pick up a merge game and understand the mechanics. As a result, the learning curve is short because there are no complex mechanics that require lengthy explanations.
The other is instant gratification. When players merge items in these games, they create order out of chaos. This gives some players a special kind of satisfaction. Similar to clearing your room at the end.
Finally, merging players enjoy the simple progression mechanics of the game. They always know their path to the next level, so they always have a goal to work towards.
Longleaf Valley is essentially competing for the same audience as Match-3, which has six times the audience and is still growing. It's not an easy UA battle for them to monetise and win at scale, and Longleaf Valley's gender distribution is fairly even - both genders love the game almost equally. More specifically, 52% of the players are female and 48% are male. If we look at the age of Longleaf Valley players, 45% of players are over 45 years old and 44% are between 25 and 44 years old. Only 11% of the players are younger than 24 years old.
Narrative ads
In addition to gameplay advertising, we also worked with the client to deliver animated game ads that focused on the narrative and story behind the video game.
This narrative focus helped add to the gameplay experience. This showed that the user has more than the game mechanics to keep them invested in playing the game.
We created several different animations for the client to highlight the narrative, each showcasing different characters, video game features, and aims of the game.
Supporting the environment
One of the key points of differences for Longleaf Valley is that TreesPlease Games use profits from their game to plant trees across the world.
We created several animations to highlight this, showing that users can plant trees in the game and support the planting of real trees around the world.
Need support with your video project?
Our team have the strategy, tools, and experience to bring your video to life and get the results you need. Book a chat with our video team below to get started.