We're looking for a creative Graphic Designer, who can bring a fresh perspective to our team. You'll be an experienced graphic designer, with at least 1 year of industry experience under your belt, skilled in designing assets for digital channels.
At Refuel Creative, we focus on customer journeys for all our clients. As such, you'll be expected to work with our clients and our marketing team to produce creative outputs that ultimately connect with their target customers and are consistent with their brand guidelines.
If you have an interest in user experience, there's also room to grow your knowledge as part of this role. User experience is critical in developing successful landing pages and clever ad campaigns.
Occasionally, you'll be working on print projects, like brochures, flyers or signage. There's always interesting design jobs for you to put your skills to the test.
As our in-house Graphic Designer, you'll have the opportunity to work on our internal branding project and shape our look and feel for the future.
This is a great opportunity for you to strengthen your skills in a range of different mediums - web (including websites and landing pages), social, video/animation, print, brand, and more.
If you are creative at your core, always looking for any excuse or opportunity to flex your design skills, we want to work with you!
What will you be doing as our Graphic Designer?
You'll be responsible for the entire design process from working with our Operations Manager to finalise the scope of work to visualising and creating graphics including illustrations, logos, layouts and photos. You'll be the one to shape the visual aspects of websites, social media channels, marketing emails and digital ads.
Day-to-day, you'll create graphics that will capture the attention of ideal customers and communicate the right message. For this, you need to have a creative flair and a strong ability to translate requirements into design to meet client briefs, but exceed their expectations.
You'll also have the opportunity to participate in client photo and video shoots, to assist our Videographer & Content Creator in capturing the perfect images for our clients. Your work will be used to help our Videographer & Content Creator (her name is Carol!) visualise titles, on-screen graphics, and more.
With your keen eye for aesthetics and details, you'll also be a great communicator, who works methodically as part of a team to meet deadlines.
Why Refuel Creative?
Refuel is a fast-growing, award-winning marketing agency made up of digital marketing innovators. We work hard, play hard, and strive to always get the best results for our clients.
Four years into our journey, we have a team of 9, split between South Australia and Queensland, working on clients across the APAC region.
We want people who share our vision, passion and drive, and want to be part of our long term success. We're working hard to be an employer of choice for Adelaide marketers and creatives, building a collaborative and inviting working environment and culture where people can do their best work.
We're also open to flexible working arrangements, helping you achieve your personal ideal work/life balance. This role can be performed 0.6-1.0 FTE, which will be discussed with successful applicants.
For this position, we want people who are looking for a long term gig. We see our Graphic Designer role growing and specialising over time, depending on the successful applicant. In the future, you could be a full-time Web Design Specialist, a Creative Director, Art Director, or a Brand Designer. The choice is yours!
Who should apply?
You should apply to join our team if you...
Have marketing, graphic design or similar tertiary qualifications, or industry experience in lieu of qualifications.
Intermediate to high level of experience with Adobe Creative Suite, Photoshop, Illustrator and InDesign. Skills in Figma, Adobe XD, and similar would be great too.
Share our core values and want to work with a team.
Are looking for a new home to grow your career.
Want to work as part of a creative team.
Refuel Creative is an equal opportunity employer. We encourage people of all backgrounds, and first nations people to apply.
Who shouldn't apply?
Not everyone is a good fit! So why shouldn't you apply for our graphic designer position?
You're looking for a short term fling. Your next gig. Something for 3-6 months. We want people who want to be a part of our growth, and who we can invest in their development.
You don't share our values, or don't want to work as a team. Teamwork is critical in this role, as you work as part of our team or teams including our clients.
You enjoy your comfort zone. It's comfortable, like a warm blanket, and you don't want to leave it.
Applications for this position have closed. We'd still love to hear from you if you're interested in joining the Refuel team.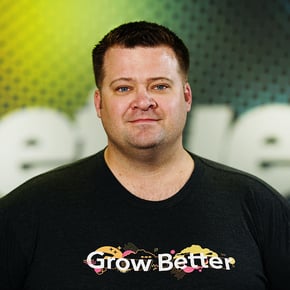 Ryan Jones
Ryan is the Founder & CEO of Refuel Creative. He's a HubSpot certified marketer and SEO expert.