FlatRateNOW: Reimagining business & streamlining success with HubSpot
Ryan Jones
27 April 2023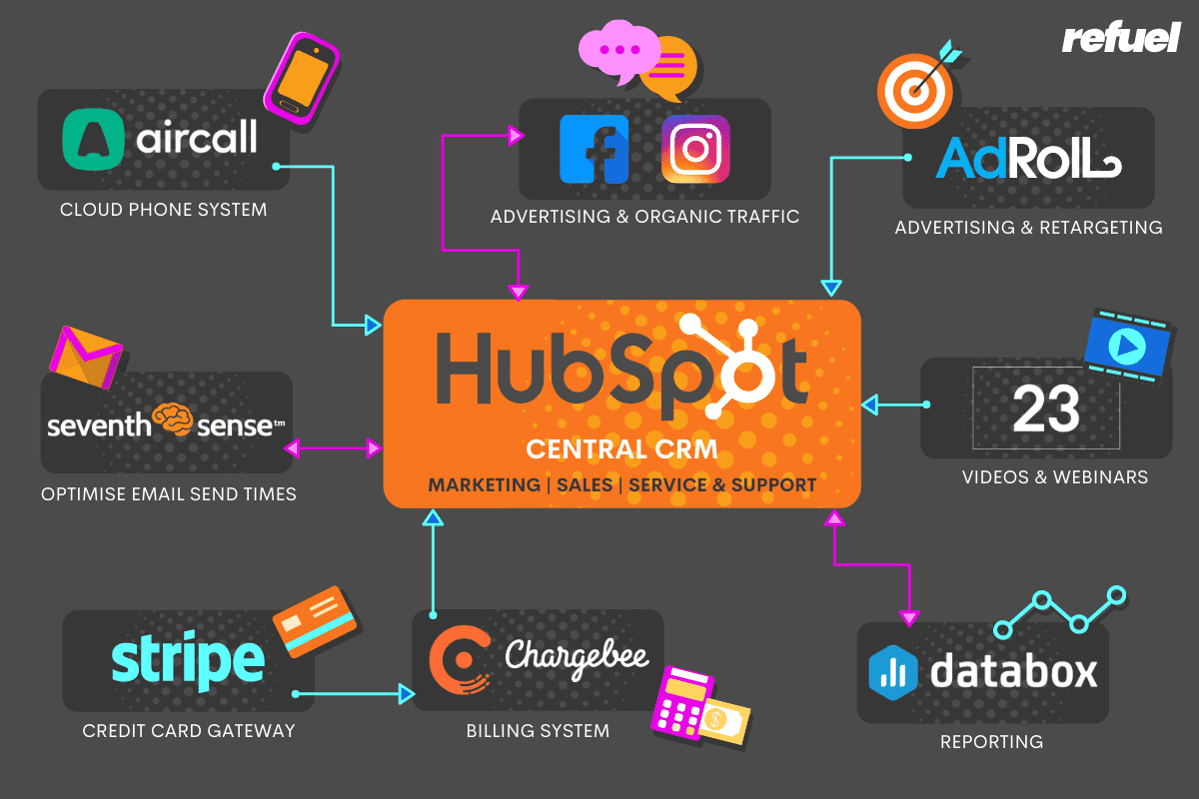 In 2016, FlatRateNOW was a fledgling startup with dreams of revolutionising the quoting process for plumbers and electricians. The goal was an easy-to-use quoting app to simplify the process, reduce paperwork, and give customers fair and transparent pricing up-front.
"With our next-generation software and the app, we've well and truly changed the game when it comes to modernising the up-front pricing process."
Their 100% Australian owned software solution was designed and tested by plumbers, who had worked in the field and knew exactly what challenges and problems needed to be resolved.
With the software in place and ready to go, the next challenge loomed. How to turn a trickle of software subscribers into a steady flow.
The Challenges
With a diverse array of marketing tools available, the challenge was knowing which technology to use. For a start-up business, ROI was critical to managing their investment in scalable systems and brand development.
Building brand awareness and recognition
Like any startup on a tight budget, the FlatRateNOW team tried many different marketing tactics, which ultimately led to somewhat disjointed branding. FlatRateNOW needed a cohesive, easily recognisable brand if they were to build awareness and reach their ambitious growth targets.
Convincing plumbers to switch to digital solutions
Many tradies are pretty old school in their approach to business and technology. Dog-eared quoting or invoicing books would be hand-filled with physical copies written on-site, or posted to clients, and carbon copies filed back at the office.
Time-consuming? Sure. But familiar territory, nonetheless. Which is why the perception there may not be time to learn new online solutions lingered and the value of a monthly subscription needed to be communicated.
Expanding market reach
Reaching and expanding the target market who would benefit from the FlatRateNOW app would need to take a multi-pronged approach. A tradie audience may be unaware that a faster, easier way to do things existed and therefore not actively looking for digital solutions. The message would have to find them.
Increasing conversions
The last piece of the puzzle was converting those efforts into software subscribers. There would be little point to investing time and money into branding and reach if viewers didn't sign up to the system. The messaging would need to be consistent, clear and strong across every channel.
The Solutions
FlatRateNOW was already using the free HubSpot tools, but to that point, hadn't got the most from them. A chance encounter with Refuel's CEO, Ryan Jones, gave them the confidence Refuel could help them better leverage HubSpot's potential.
The focus would be to create a marketing technology stack with HubSpot at the centre, with integrations and reporting providing complete visibility over results and ROI. A multi-pronged approach involving a complete rebranding and marketing strategy was developed to:
Log all customer data in a central location
Automatically log phone calls with the AirCall cloud phone system
Establish and monitor deal pipelines integrated with the Chargebee billing system
Optimise email campaigns
Manage social media campaigns
Rebrand

Before diving into HubSpot-driven solutions, the very first step was to establish continuity across the brand. This went back to the basics of colour schemes, fonts, logo and iconography. With a fresh new look and feel in place, it was time to start building the business - and sales.
Website
Step two was to create a new HubSpot CMS website that was optimised for SEO and effective workflows. We built out key pages and transferred existing blogs to the site, optimising for target keywords as we went, to leverage current search traffic and create a knowledge base in Service Hub for customer self-service.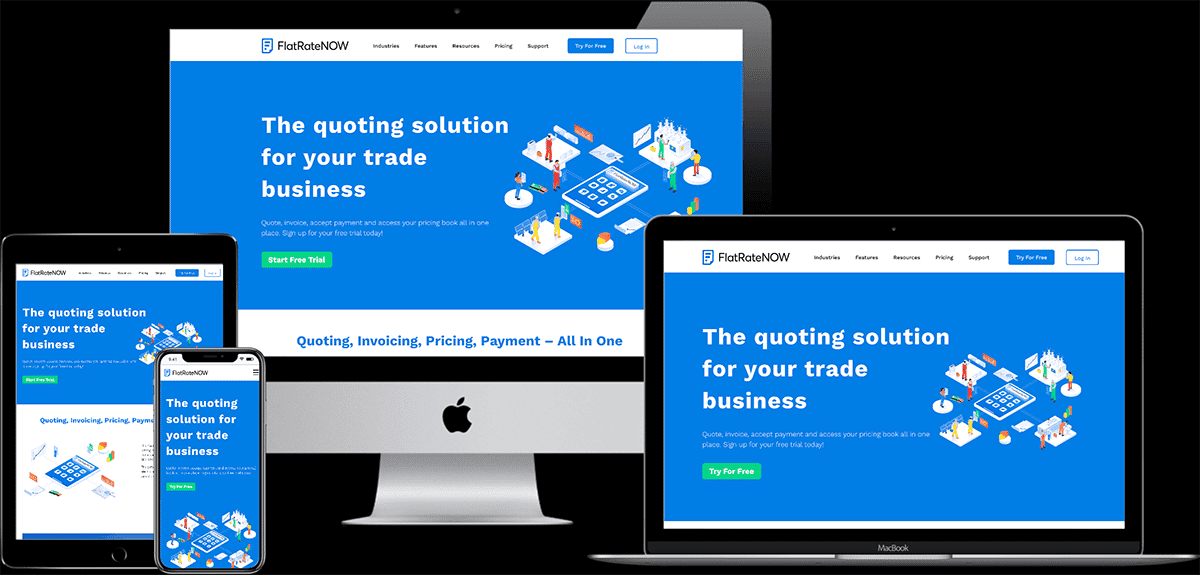 We also created simple, informative videos, hosted by TwentyThree, and landing pages to convey the benefits of the FlatRateNOW software to encourage visitors to sign up for a trial using Marketing Hub.
Campaigns
FlatRateNOW's objective was to increase software subscriptions, which meant increasing reach, engagement and conversions. Our goal was to attract new users, and reintroduce the brand to lapsed or former trial customers.
We created fresh email templates, social and video content that lead to landing pages. Our aim was to convey the benefits of the FlatRateNOW software in a friendly, easy-to-understand way to encourage viewers to sign up for a trial.
Integrations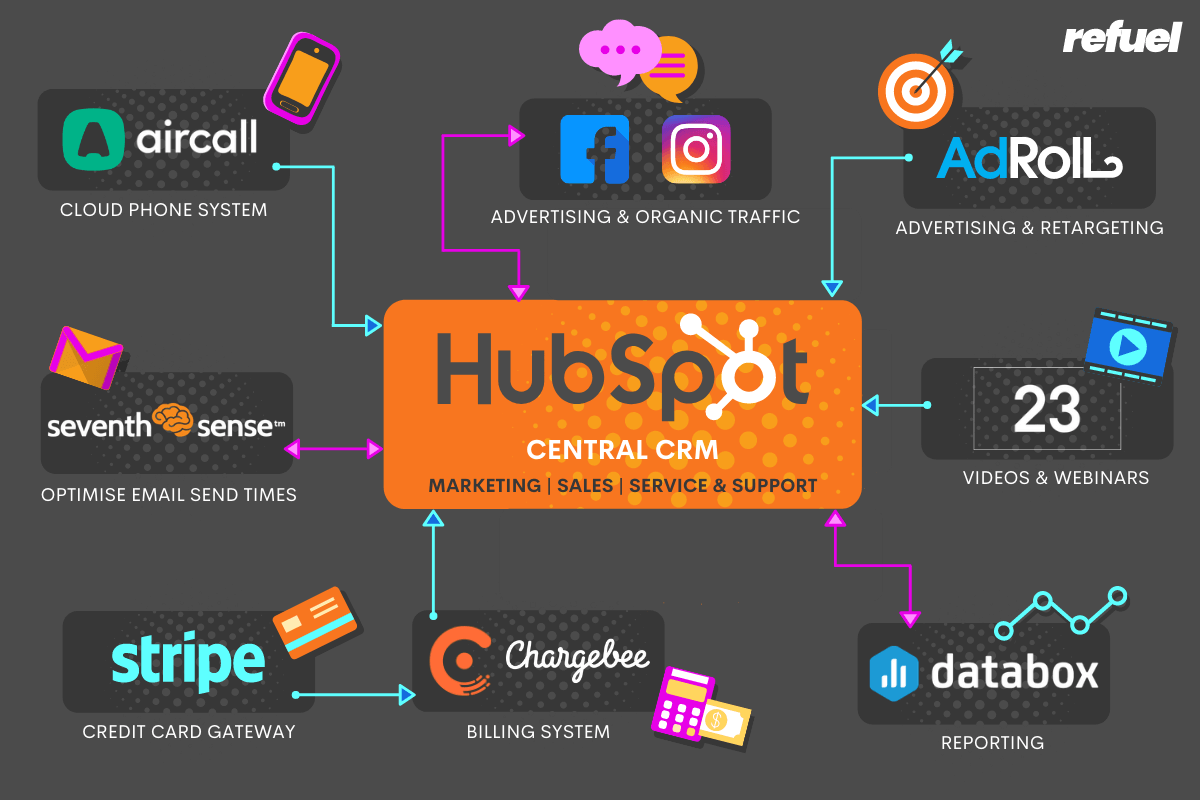 We integrated a number of partner platforms with HubSpot to give FlatRateNOW real-time data to measure the results of campaigns, so adjustments and improvements could be made as necessary. Everything was optimised to get the most from their budget.
AdRoll - Allowed us to target advertising at tradies who had visited the website, but not yet purchased.
TwentyThree - Delivered high-quality demos, support videos and webinars to tradies, pre and post-purchase.
Google Ads - Accurately track costs per lead and customer, while HubSpot's audience integration optimised ROI with targeted advertising, minimising wasted ad spend.
Seventh Sense - Artificial intelligence scheduled emails to individuals at the times they were most like to see and engage with them, increasing open and click-through rates.
Optimisation
Once the new site and marketing strategies were in place, it was time to monitor their performance and make adjustments where necessary.
Not all solutions provided the anticipated outcomes in the initial stages, but the reporting mechanisms were in place to know what was working and what wasn't. Open communication, patience and a little trial and error ensured underperforming elements were quickly corrected.
The Results
Despite a few teething problems with the business and brand undergoing almost a complete relaunch on a tight budget, the client felt consistent results were achieved fairly quickly overall.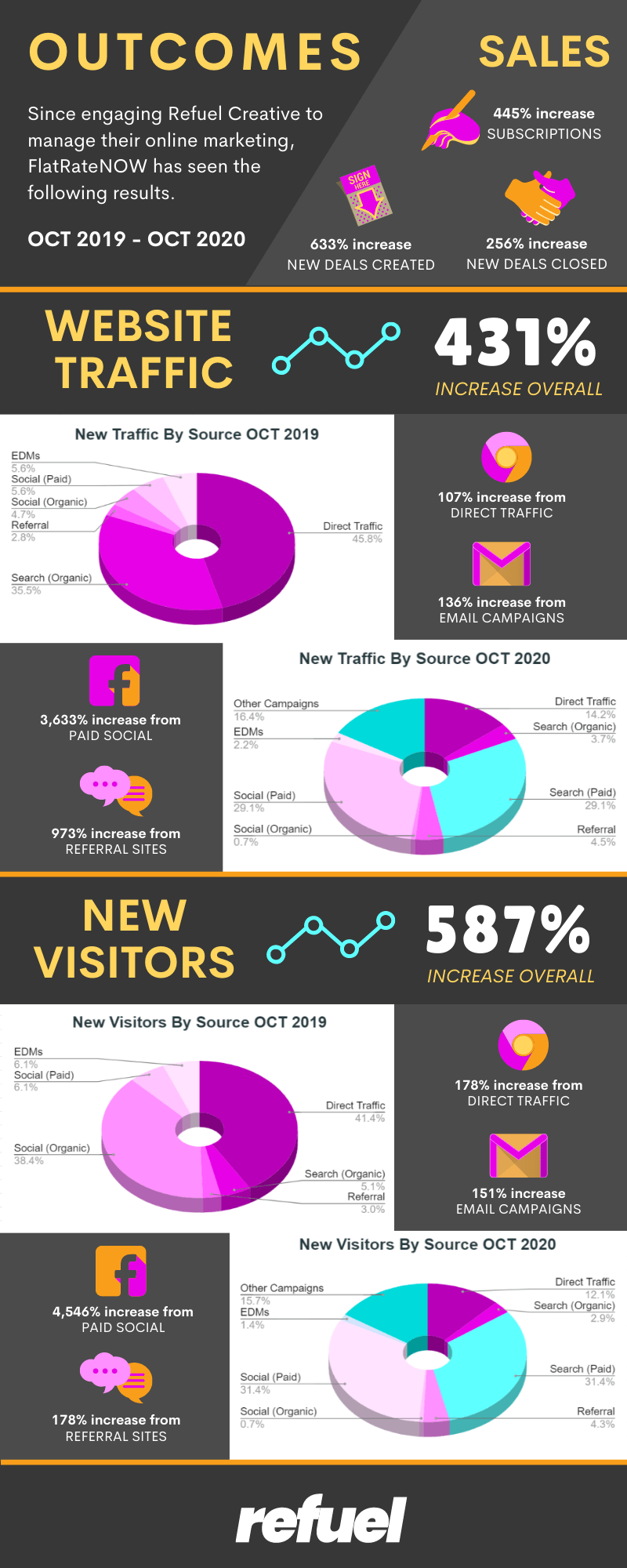 The Future
FlatRateNOW still has their eyes firmly on the prize.
We wouldn't change anything, despite some steep learning curves. We're still here and have no plans to move on. If anything, we'll invest more!"
We're delighted to have been a key part of FlatRateNOW's success and look forward to continuing our working partnership with them.