Meet the man with the camera, Yianni!
Posted by Andrea Pelizzari on Dec 29, 2020. Reading time: 3 mins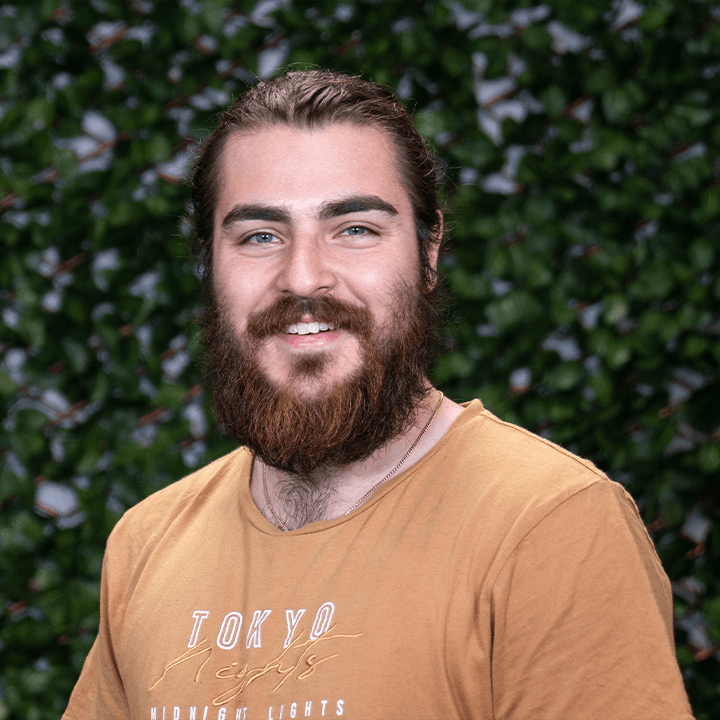 Our team was boosted this year with the addition of our videographer, Yianni! When he's not behind the lens, you can catch him at his desk with the headphones on, deep in the editing world! We managed to drag him away from his work to ask him a few questions. Get to know more about "Yianni the video guy" below!
What does a day in the life of a videographer at Refuel Creative look like?
My role at Refuel Creative is to plan and organise video shoots. This includes voice-overs, talent, storyboarding, editing, proofing and finally publishing. I'm also responsible for keeping track of the video equipment and inventory.
What have you enjoyed most so far during your time at Refuel?
So far it has been using new equipment that I would otherwise not have access too. I'm a camera nerd on the inside and its great to be able to geek out and use professional-grade camera equipment.

What challenges do you think you'll face in your role?
Continually trying to create fresh content can be difficult at times. Always trying to be on top of the latest social trends and keeping content relevant is a challenge but it's a good challenge it keeps you on your toes.

What do you think people should know before applying for a job like this?
If you're looking to apply for a job like this it's important to be creative, know your way around a camera, and know how to use professional-grade editing software like the Adobe Suite. You should probably be comfortable working in an open office environment too.

What qualifications do you have? Are they required for your role?
There aren't any formal qualifications required, as such, but it is looked upon favourably if you do have some sort of qualifications. Even so, it's important to establish a solid portfolio that will speak for itself.


What was your career experience before joining Refuel?
I'd been operating a small freelance videography company for a few years specialising in automotive content. This has helped me develop and specialise my skills.

What has been the best part of your role thus far?
The ability to be creative and use high end equipment.

What makes Refuel different from other places you've worked (good or bad)?
It's a very chill environment; when work needs to get done everyone knuckles down and gets to it, but there's also a great banter amongst the Refuel crew.

Do you have any advice for people looking to work in this industry?
Work hard and play hard. Push yourself and continually listen to feedback and learn to grow constantly. This field is always changing so its important you evolve with it.

What is something unique you bring to Refuel that no one else does?
I have always loved being creative and have been playing that drums for 18 years, building cars with my father, and love to film and create exciting automotive content in my spare time.
Written by
Andrea Pelizzari