Meet our new Video & Media Producer, Katherine!
Posted by Andrea Pelizzari on Jun 22, 2020. Reading time: 5 mins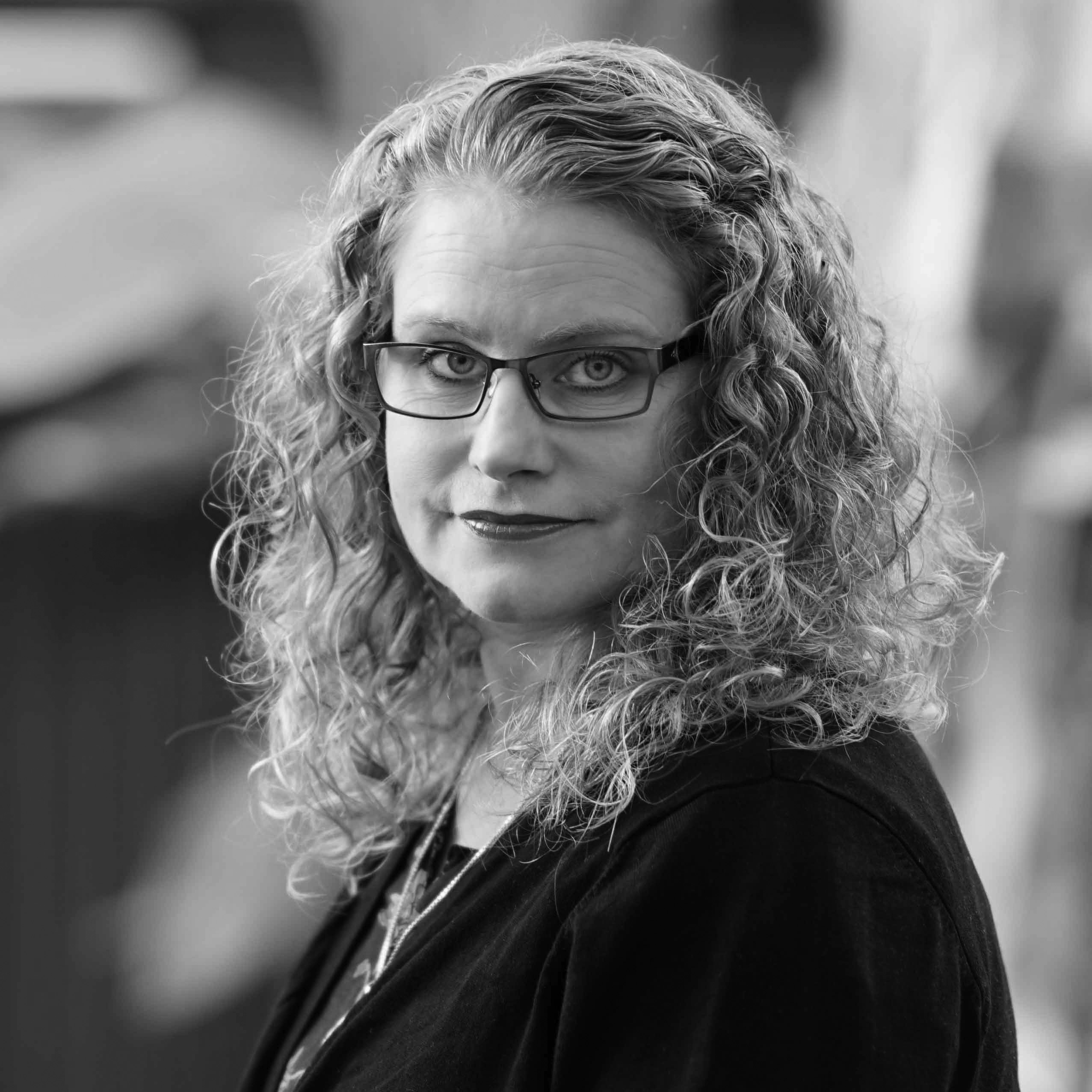 Katherine is a video and media production professional who recently joined the Refuel team, bringing with her years of experience in freelance video and film school teaching.

What does a day in Katherine's life look like?

If you ask Katherine what she does for work, she'll say "video production". You're probably picturing her behind the camera all day, right?

Wrong - there's a bit more involved in Katherine's role than wrangling a camera all day.

The tasks within Katherine's role are so complex and varied and can include:
Shooting video footage
Planning a shoot or scene
Organising the talent for a shoot
Cutting and editing footage
Animation and motion graphics
Audio recording and editing
Style frames
Photography
We sat down with Katherine to learn a little more about our newest team member.
What have you enjoyed most so far in your time at Refuel?

So far, I've enjoyed working at Refuel Creative because of all the fun toys I get to play with on a daily basis (video related of course). The range of lenses I can choose from for a shoot is so wide - it's a video producer's dream!

What challenges do you think you'll face in your role?
At Refuel, each team member helps out with writing blogs relating to their subject matter and writing isn't something that comes naturally for me. Even though I might not be a writer, I am up for the challenge! Luckily the team is super supportive and everyone is willing to help out when I get stuck.

What do you think people should know before applying for a job like this?
It's really important to understand that there is always something new to learn in this industry. Never walk into a job interview assuming that you know everything there is to know.

Read the job ad and the criteria for the role. Be honest about your background and abilities because it'll be pretty obvious if you can't 'walk the walk'.

Having said that though, there is generally more than one way of doing things in this job so know your strengths and limitations and keep learning!

What qualifications do you have? Are they required for your role?
I've completed a number of courses and gained many qualifications in my travels. The thing I have learnt the most is that it's important to have integrity in this industry. I have come across so many people who have had all the qualifications but lacked integrity and ultimately didn't succeed.

Soak up all the learning you can because it never stops!

What was your career experience before joining Refuel?
I've done quite a bit in my time before joining Refuel. I also have a teaching background.

I've taught at the International College, taught WEA courses and currently teach at Hamilton Secondary College. The students in my classes have ranged from high school students to professionals to seniors. I've taught people from all walks of life with a range of abilities and experiences.

What has been the best part of your role thus far?
Honestly, the best part so far was being employed through COVID-19.

I had only just started with Refuel as the pandemic was reaching our shores and so I was expecting to be stood down until it had passed. As Refuel Creative has a pretty flexible working from home arrangement, everyone was able to transition to working remotely pretty seamlessly and I was able to remain employed. This was an unexpected surprise that I was truly grateful for!

What makes Refuel different from other places you've worked?
The people in the team. Everyone is so down to earth here, it's like a big extended family. My first time meeting everyone was at a Friday lunch at the local pub, which I now know is a Refuel tradition.

The collaborative approach to the work means that I have been able to work with everyone on the team already.

Refuel's values are very connected to my own. The clients actually matter to everyone in the agency which I think is so important in a business. It's easy to get caught up in the figures and profits but at Refuel, people genuinely want to do what is best for our clients.

Do you have any advice for people looking to work in this industry?
Never stop learning! Always improve!

Technology changes constantly, specifically in this industry - there is always new hardware or software being released and you need to keep up to date with those changes. I often explain this principle to my students, if you ever get to a point where you think you know everything about the industry, look again because there is always something new or updated to master.

What is something unique you bring to Refuel that no one else does?
I have been heavily involved in roller derby for a number of years. There are many comparisons between roller derby and working for a marketing agency:
It's fast-paced
Many moving parts
You have to look out for your teammates
Any move you make has to be strategic and accurate
My background in roller derby means I'm able to roll with the punches in a marketing agency and bring my teammates along for the ride!

Want to discuss your next video, photoshoot, podcast or other media project with Katherine? Book a time in her calendar for a free intro call!


Written by
Andrea Pelizzari