Looking for a new sales role with a difference? We're looking for a new Inbound Sales Consultant. This is a perfect role for you if you're looking to take the next step in your career.
This is a unique dual role. You'll get to spend half your time on new sales opportunities for our growing agency, and work with our clients to improve their sales process and increase their sales.
You will lead our agency sales and business development. This includes taking the lead on all inbound and outbound sales for Refuel Creative. There's also an excellent opportunity to work with the Refuel team and our partners to develop solutions for existing and new clients.
As part of this role, you'll also work with our clients and their sales teams on their sales strategy. We want to help our clients adopt the same inbound sales methodology we work with.
This is a full-time position with flexibility, opportunities, and a negotiable salary in line with your experience with bonuses.
This is a new position, an opportunity for you to take the next step in your career.
What are we looking for from you?
You will need to be a focused, driven sales professional, with a focus on customer service.
Experience selling professional services, inbound marketing, digital projects and retainer services is a distinct advantage. Account manager experience at services firms is also excellent background experience.
This role will include:
Developing proposals for new inbound and outbound leads across a range of service offerings
Targeted outbound prospecting including occasional cold calls and warm calling
Developing and managing our Account Based Marketing approach
Contributing one blog per month to the Refuel blog on inbound sales, buyers journey, and sales enablement tips
Working with our partners to close new clients
Developing sales playbooks for both phone scripts and live chatbots
Working with new and existing clients to develop and improve their sales process
Continually working to improve our processes and reporting
You will be comfortable with project management and time tracking and prepared to develop proposals collaboratively with our team.
Requirements for inbound salespeople
We're ideally looking for someone with 1-2 years of experience in a similar position. While experience in an agency environment is advantageous, professional services sales and general business to business sales is also a benefit.
Skills and knowledge we're looking for includes:
Excellent communicator and creative thinker, with an ability to help clients understand complex concepts.
Excellent written communication.
Experience in managing client accounts and expectations.
Up to date with the latest digital trends.
You will need to have experience with a range of tools in this space, including:
Google G Suite, including Google Docs, Sheets, Slides and Drive.
HubSpot or other CRM/Marketing Automation tools.
PandaDoc or similar online proposal writing software
What can Refuel Creative offer you?
Refuel is a young, hungry, fast growing marketing agency. We're the new kids on the block (not the band). We've scaled the agency quickly with a global network of partners. This fast growth provides opportunities to grow in your role and within the agency.
We use cutting edge marketing tactics, with a focus on using technology to enhance marketing and sales. We aim to help clients achieve their goals and grow their organisations.
We do things differently, with all of our marketing backed by technology know-how. We have a strong focus on assessing global marketing trends and bringing them to Australia.
You will have all the tools you need at your disposal to succeed and help you develop proposals and close sales. In house, this includes video, software, marketing experts and designers. You will also have resourcing from our partner teams at HubSpot, Drift and Bing.
You will also enjoy:
A modern office environment in the heart of the renewed Port Adelaide district. We're surrounded by excellent restaurants, pubs, and a short walk to the new Pirate Life Brewery.
Choice of Mac or PC laptop with dual monitors.
Great free coffee and snacks in the office.
Training & development opportunities so you can develop your skills and be involved in our continued evolution.
Flexible working arrangements. While this position is full time, we are happy to consider candidates interested in working part-time. Once you complete onboarding and are comfortable within the business, there will be opportunities to work from home too.
Occasional travel opportunities, including meeting our interstate and overseas clients.
Refuel Creative is an equal opportunity employer, and we encourage people from a range of backgrounds to apply for this position.
We are very much a team environment, and you'll have the opportunity to collaborate across our team. You'll require initiative and a drive to succeed and improve both personally and to drive Refuel forward.
Ready to apply?
Submit your details using the below form. You'll need to submit:
A cover letter that outlines why you're the best person for the job. This is your opportunity to demonstrate your experience addressing our criteria above, and relevant wins you have had over your career. Video cover letters are acceptable if you wish to show your creative side.
Your resume that shows us your industry experience and any relevant studies or certifications.
If you have any questions about this position, remuneration or flexibility, please book a time for a confidential discussion.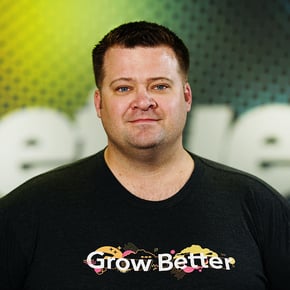 Ryan Jones
Ryan is the Founder & CEO of Refuel Creative. He's a HubSpot certified marketer and SEO expert.