Are you a persuasive Copywriter, who uses words to convince people to take action, there and then? We (and our clients) want to work with you!
We're looking for a Copywriter to join our growing team. With a minimum of 2 years of experience, ideally, you'll be able to turn your hand to any topic or industry, and hit the ground running in our growing agency.
It's vital that you care about your work, and deliver high quality, error-free copy for websites, landing pages, ads, blogs and emails that makes people take action. Your yarn-spinning abilities are also highly sought after, and coming up with catchy slogans.
What does a copywriter do?
You'll be responsible for writing some of the most compelling copy in the world while meeting client briefs and deadlines. You'll have the opportunity for long-form and short-form content writing, depending on the final medium.
You'll adopt a customer-first approach, always placing the needs of our clients and their ideal customer above all else. You'll understand what makes them tick, and tailor the copy appropriately.
You'll understand the importance and role of call-to-actions, and how to optimise copy for search engine rankings, by writing copy that is read and enjoyed by humans but also ranks in search. We're happy to provide support and training if you're looking to grow your experience in this area.
We also produce videos in-house and need support writing scripts from time to time. It'd be awesome if you could extend your writing skills to witty banter for website chatbots too.
As our writer in residence, you'll also have the opportunity to work on our internal branding project, and be key in crafting our tone of voice. You'll be editing and proofreading other team member's work too.
Your eagle eyes will not miss the smallest detail, ensuring that all copy is accurate and well written.
You'll get to work across a range of different clients and industries, including tourism, not-for-profit, and trades, across the APAC region.
Who are we looking for?
First, great writers. People passionate about prose. Clever copywriters. Grammar nerds.
We want someone who can help develop the right tone of voice for the client and consistently deliver quality copy in that tone of voice. Whether it's super casual, comedic, refreshingly friendly, or formal, you will develop the client's tone and implement consistently.
Your copy will persuade and encourage the reader to take action. You will have experience with writing targeted copy to achieve this.
You will need to be able to absorb information like a sponge to communicate information about any industry. This will include industries you love and some you don't know at all.
You will also need to have a keen eye for detail. A crucial part of this role is proofreading your own work and the work of colleagues and clients. This includes editing copy, rewriting it in the correct tone of voice, and improving the overall quality.
Bonus points for candidates who have worked in an agency environment previously.
Creativity is essential in this role. We want you to contribute your comedic timing and creative flair to your content. We only want to develop engaging, valuable content that people will read and use.
This is a flexible part-time position, offered 0.4-0.8 FTE, with room to grow. You have the opportunity for career development and a negotiable salary in line with your experience. This would be an exciting opportunity for someone looking to rejoin the workforce part-time.
Note at this point in time we are not considering subcontractors, freelancers or agencies. This is an in house role.
Why Refuel Creative?
Refuel is a fast-growing, award-winning marketing agency made up of digital marketing innovators. We work hard, play hard, and strive to always get the best results for our clients.
Four years into our journey, we have a team of 9, split between South Australia and Queensland, working on clients across the APAC region.
We want people who share our vision, passion and drive, and want to be part of our long term success.
We're also open to flexible working arrangements, helping you achieve your personal ideal work/life balance.
Who should apply?
You should apply to join our team if you...
Have a way with words that really moves people into action
Share our core values and want to work with a team
Are looking for a new home to grow your career
Want to learn more about SEO, and push yourself out of your comfort zone.
Who shouldn't apply?
Not everyone is a good fit! So why shouldn't you apply for our copywriter position?
You're looking for a short term fling. Your next gig. Something for 3-6 months. We want people who want to be a part of our growth, and who we can invest in their development.
You have specialist copywriting skills, and enjoy your niche, but don't want to expand your repertoire.
You don't share our values, or don't want to work as a team.
You enjoy your comfort zone. It's comfortable, like a warm blanket, and you don't want to leave it.
Applications for this position have closed. We'd still love to hear from you if you're interested in joining the Refuel team.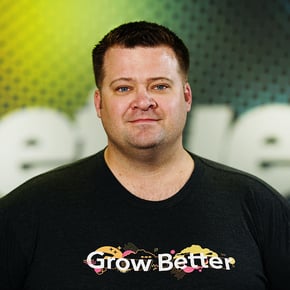 Ryan Jones
Ryan is the Founder & CEO of Refuel Creative. He's a HubSpot certified marketer and SEO expert.