We are on the lookout for the next member of our growing team. We need an experienced PPC Ads Strategist looking for the next step in their career. If that sounds up your alley - keep reading!
You'll be working directly with our CEO to take lead on our PPC and online advertising clients. You'll get to work as part of our multi-skilled team. Be prepared to jump into developing landing pages and tracking mechanisms with our team of marketers and designers.
This is a flexible role, with full time or part-time hours available for the right applicant. We would prefer candidates in Adelaide or Darwin, but will consider remote workers in Australia, the US or Canada.
About Refuel Creative
Refuel Creative is a marketing and technology agency based in Port Adelaide. We specialise in digital marketing, paid search (SEM/SEO/PPC), social (Facebook, LinkedIn, Instagram, Pinterest), web development, analytics and more. We build a holistic and advanced digital strategy for our clients so that each channel can complement one another effectively.
Refuel is continually striving to create the best environment for the most driven and personable people to work. You are not an "employee" here.
Instead, you are an ally that will play a crucial role in our operation. In our team, your voice always matters. We're committed to you and nurturing your growth and knowledge.
Our team values have been developed as a group, with everyone having ownership. Our Refuel values are fairly simple; we care about our businesses stakeholders. Whether that is staff, clients, contractors or collaborators, we do what it takes to provide a positive experience with our business. We always work as a team to be innovative and creative and stay on top of industry trends and concepts.
Our private office is in Port Adelaide - Right next to the Port Admiral Hotel and Pirate Life Brewery. We have a fully stocked kitchen with free coffee, snacks and more!
About You
You are passionate – you seek ways in which to learn and expand your skillset. You are a team player that knows how to interpret some big data and knows how to present conclusions and recommendations. You are committed to delivering world-class, customer-centric experiences and aspire to understand customer behaviour and develop problem-solving solutions.
You're a sociable person who can easily work in a team and have great communication skills. You treat all people with respect and are a good collaborator. You stay on top of industry trends, and you're keen to continue learning and upskilling.
You are a problem solver and get excited about coming to work and driving value for your clients. The opportunity to be part of a company with a high-growth trajectory motivates and inspires you.
About The Position
As a strategist, your day-to-day will be a mix of client-facing accounts and team-building components. You will be working with clients to gain exposure across both Organic & Paid Search and Paid Social. You will be working with multiple channels and strategically building a holistic paid media strategy.
Position Requirements
Mandatory Requirements
Team player with excellent written and verbal communication skills; it's our most important qualification.
1-3 years' experience in the day to day management of paid media accounts.
Experience running Paid Search campaigns through platforms including Google or Bing.
Experience managing Display campaigns through platforms including Google, Google Video and AdRoll.
Experience building landing pages for Paid Search/Social Ads.
Analytical thinker - always asking the "why" and not afraid to speak up.
Awareness and experience with reporting platforms including Google Data Studio, Databox or Supermetrics.
Strong understanding of Google Sheets/Microsoft Excel and formulas to help drive efficiencies for day-to-day tasks.
Desirable Skills
Experience running Paid Social campaigns within Facebook, LinkedIn, Instagram, Twitter, YouTube and/or Pinterest.
Experience with Google G Suite.
The ability to report on advertising activities and track their performance.
Search Engine Optimisation skills (SEMRush experience is preferred but not required)
Understanding of product feeds and the important components that go into each.
Experience creating new internal company processes to improve workflows.
Experience building or supervising the build of scripts or automation workflows.
Experience using HubSpot (preferred not required).
Position Responsibilities
Run day-to-day paid media operations for clients that could span across multiple verticals. This includes relationship management, technical optimisations and ad hoc requests.
Work closely with the team to provide the best possible service and solution for your clients.
Lead and assist with weekly touchpoint and strategy calls for clients in your working portfolio.
Interested? Apply using the button below. All applications will be treated as confidential.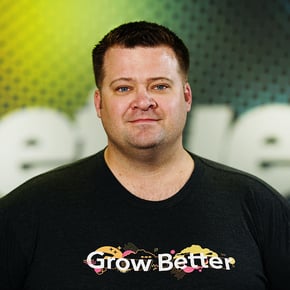 Ryan Jones
Ryan is the Founder & CEO of Refuel Creative. He's a HubSpot certified marketer and SEO expert.