Join our team as our new Marketing Content Writer
Posted by Ryan Jones on Jun 26, 2019. Reading time: 7 mins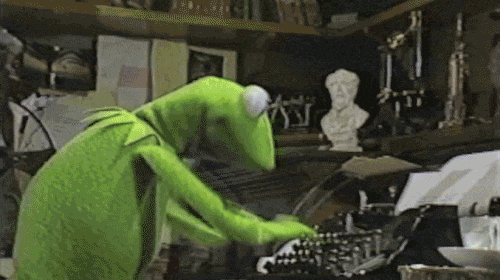 We are looking for a prolific and talented content creator and copywriter to join our growing team.
You will write and produce various projects and blog regularly to help expand our clients digital footprint, awareness, subscribers, and leads. This role requires a high level of creativity, attention to detail, and project management skills.
You must have a knack and love for writing and editing. You'll be responsible for producing your own content, as well as editing content developed by our clients and team.
In this role, you will be responsible for creating a variety of written content. This includes blog posts, website copy, ebooks, white papers, emails, and more. Expect to write for our clients or for us at least five to six hours of the day.
Creativity is essential in this role. We want you to contribute your comedic timing and creative flair to developing interesting, valuable content.
Our clients are a mix of business to business (B2B) and business to consumer (B2C), in technical and non-technical industries. This includes SaaS software, consulting, e-commerce and more. One day you might be writing about a hot new tourist destination, the next might be welding. With clients across Australia and overseas, you won't get bored!
This is a flexible full-time position. You have the opportunity for career development and a negotiable salary in line with your experience.
This is a new position, an opportunity for you to take the next step in your career.
What are we looking for from you?
You will be an experienced marketing copywriter and content writer. You'll understand SEO copywriting, and be keen to contribute to the growth of our business and our clients.
Experience content writing for a variety of industries is critical. Each piece of content should meet client goals and contribute to increasing their web traffic.
We like curiosity. More in-depth research breeds better content. The most important trait for this role is the ability to quickly absorb and communicate information about any industry. This will include industries you love and some you don't know at all.
Being comfortable with context switching is paramount. Our clients expect their writing to sound like their brand. It's crucial you achieve this for every client, across industries and verticals. In many cases, you will get to develop and define the tone of voice of our clients.
This role will include:
Build an editorial calendar and written guidelines for ourselves and our clients
Writing various types of articles on a wide range of topics for client blogs
Edit content produced by your colleagues and clients to optimise content for readability and search engines
Contribute one new blog for the Refuel blog each week to attract site visitors through search, social and our email subscribers
Create one free resource per month for the Refuel website to drive leads, subscribers, awareness and/or other important metrics (e.g. ebooks, whitepapers, infographics, guides, etc.)
Determine sources for content creation, both internally and externally
Grow our subscriber base by providing them regular, helpful content that fits with the needs of our personas
Collaborate with the team to produce content that meets the needs of both key stakeholders and our audience.
Serve as an exemplary writer, consistent with our and our clients' tone and mission. You write clean, concise, well-polished copy.
Say up to date with the latest industry trends and customer challenges to build a more effective editorial calendar.
Continually working to improve our processes and reporting.
Marketing Copywriter Requirements
We're ideally looking for someone with 1-2 years of marketing and content creation experience. Prior experience producing content for the web is essential, as is channel specific knowledge. This includes blogs, Facebook, LinkedIn, and more.
Skills and knowledge we're looking for includes:
Excellent communicator and creative thinker, primarily written content.
Excellent attention to detail both for line editing copy and consistency in style and tone across our content.
A dual-minded approach. You're highly creative, and an excellent writer but can also be process-driven and rely on data to make decisions.
Understanding of search engine optimisation and writing for the web
Comfortable with project management and time tracking
You will need to have experience with a range of tools in this space, including:
Google G Suite, including Google Docs, Sheets, Slides and Drive.
HubSpot CMS and blogging software
WordPress
SEMrush experience is preferred but not essential
What separates a good candidate from a great candidate, and will give you an unfair advantage?
Inbound Certification and/or Content Marketing Certification from HubSpot
Any SEO certifications from SEMrush
Google Analytics and/or Google Ads Certifications
A strong body of work
Go on, jump over to our blog post about earning these certifications.
What can Refuel Creative offer you?
Refuel is a young, hungry, fast growing marketing agency. We're the new kids on the block (not the band). We've scaled the agency quickly with a global network of partners. This fast growth provides opportunities to grow in your role and within the agency.
We use cutting edge marketing tactics, with a focus on using technology to enhance marketing and sales. We aim to help clients achieve their goals and grow their organisations.
We do things differently, with all of our marketing backed by technology know-how. We have a strong focus on assessing global marketing trends and bringing them to Australia.
You will have all the tools you need at your disposal to succeed. This includes some great opportunities to expand your experience and knowledge, including:
Developing creative video scripts with our Video & Media Producer
Writing copy for social media posts and PPC ads with our marketers
Creating conversational copy for chatbots
You will also enjoy:
The opportunity to work from our modern office in Port Adelaide, or helping to open our new Darwin office. Our Port Adelaide head office is in the heart of the renewed district. We are surrounded by excellent restaurants, pubs, and a short walk to the new Pirate Life Brewery.
Choice of Mac or PC laptop with dual monitors.
Great free coffee and snacks in the office.
Training & development opportunities so you can develop your skills and be involved in our continued evolution.
Flexible working arrangements. While this position is full time, we are happy to consider candidates interested in working part-time. Once you complete onboarding and are comfortable within the business, there will be opportunities to work from home too.
Occasional travel opportunities, including meeting our interstate and overseas clients.
Refuel Creative is an equal opportunity employer, and we encourage people from a range of backgrounds to apply for this position.
We are very much a team environment, and you'll have the opportunity to collaborate across our team. You'll require initiative and a drive to succeed and improve both personally and to drive Refuel forward.
Ready to apply?
Submit your details using the below form. You'll need to submit:
A cover letter that outlines why you're the best person for the job. This is your opportunity to demonstrate your experience addressing our criteria above.
A writing sample. Share something you've written that you're particularly proud of, and provide the context in your cover letter.
Your resume that shows us your industry experience and any relevant studies or certifications.
If you have any questions about this position, remuneration or flexibility, please book a time for a confidential discussion.