How Do Pillar Pages Fit Into Your Content Strategy?
Posted by Ryan Jones on Oct 25, 2019. Reading time: 13 mins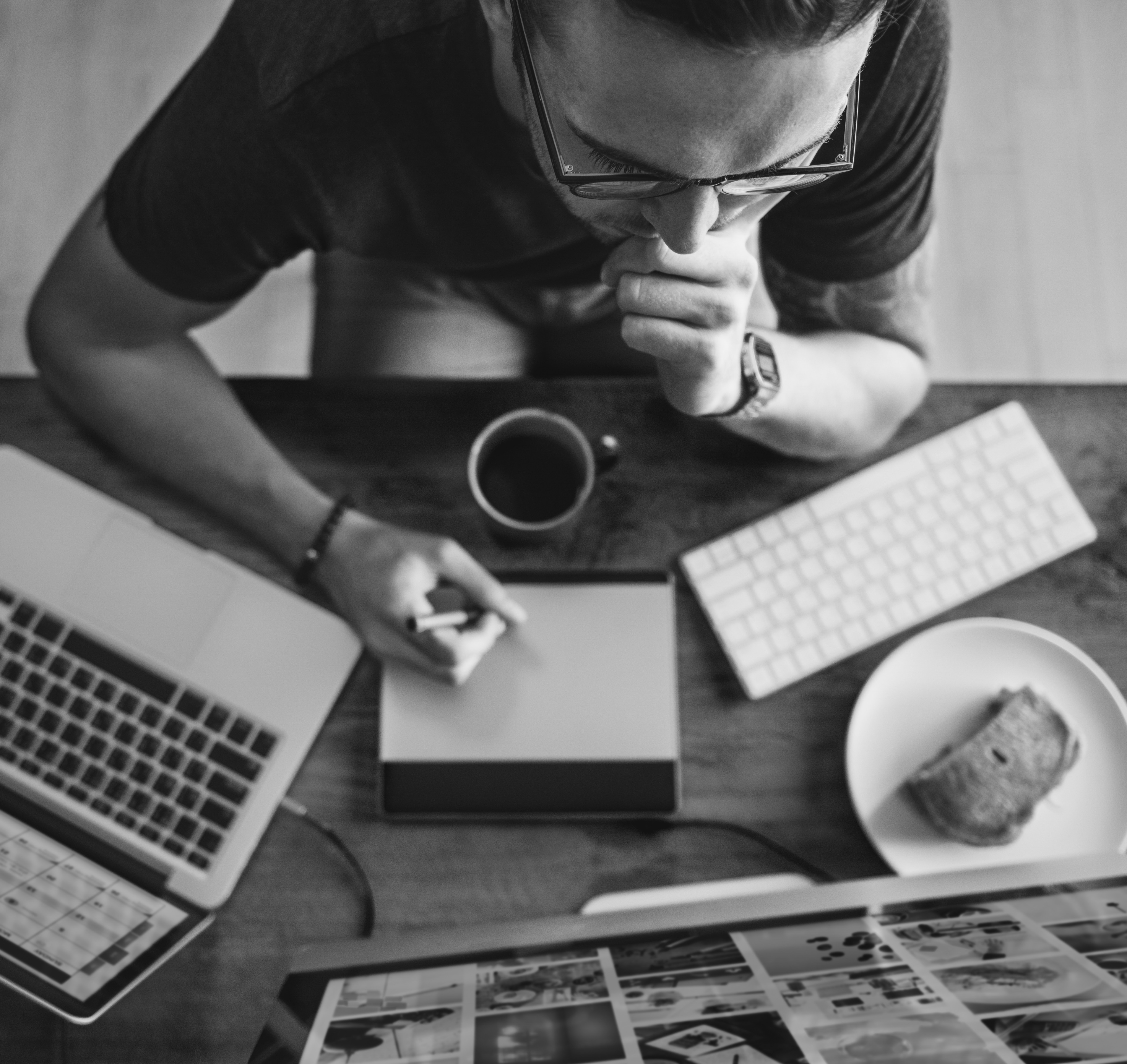 Over the last decade, search engines have been growing up. What was once mostly Wikipedia pages and badly written sites from the 90's has now become an endless stream of information.
Search engines have become much better at knowing what their users are looking for. They can sift through thousands of articles, web pages and blogs in a millisecond to present you with their top suggestions. And, for the people writing those pages, the goal is to be one of those top results.
Search Engines are constantly changing their algorithms and criteria and site owners are having to find new ways to adapt their SEO strategies. You're never guaranteed to get the results you desire, but pillar pages are one of the newest search engine optimisation tactics.
HubSpot Research were some of the early masterminds behind content clusters and pillar pages. The topic cluster content strategy in combination with Hubspot's Content Strategy tool is a new wave in search engine optimisation. It has quickly become any content marketer's dream and has helped digital marketing agencies adapt to ever-changing search engines.
What Is A Pillar Page?
If you think of pillars in the literal sense, they're usually a series of posts that support an entire structure. And that is exactly what they are in page form.
A pillar page on your website covers a specific topic in a very generalised way. It includes a bunch of key terms and words that can be hyperlinked to more in-depth blog content or pages elsewhere on your site. These hyperlinks are referred to as 'cluster content' or 'internal links'. The topic clusters model aims to further explain key concepts from throughout the pillar page that the reader may need clarification or expansion on.
The pillar page will typically be linked in your navigation menu as a subcategory.
Let's break this down, shall we?
Say, for example, your site is all about goats. Your navigation menu might have an option for 'goat farming' which drops down to a pillar page about 'how to raise goats.' Throughout this page, there would be links to blog posts about things like how to milk goats, how to care for them, how to trim their luscious coats and so on.
Therefore, readers might end up spending way more time on your site than they would have otherwise. Let's face it, if your site is about goats, you probably need all the help you can get.
Pillar pages are typically quite long as they cover all aspects of the topic at hand. But, that's all the more reason for the reader to spend more time on your page so it's a no brainer really. Pillar pages have become more prevalent due to the new ways in which people are searching for things in 2019.
It's also important to note that your cluster content doesn't necessarily need to be new content. You can build a pillar page out of existing content, then use internal links to bring it all together and show Google your authority in the topic.
Why Pillar Pages?
There are a few key benefits to pillar pages that are unlike traditionally used SEO tactics. Despite the fact that pillar pages flip the whole premise of websites on its head to adapt to search engines; it's not just a passing trend. Unlike stuffing in long tail keywords so your new blog can reach 2 extra people than it did last week, this method has long lasting effects.
Organise To Optimise
Pillar pages create a flow of information to eradicate the long-drop-down-menus of death that we used to see a lot. A few years ago, websites and blogs would have category on subcategory upon subcategory of that subcategory, to display all of their information. Who knows why we thought that method was acceptable for so long. Alas, we have finally arrived at a solution with pillar pages.
Organised and hyperlinked content that stems from a single page is one of Google's guilty pleasures. It's the reason why so many individuals and enterprises are having so much success with pillar pages. It is easier for Google to determine what a piece of content is about when its collected this way and therefore, they'll push it out to more people. Just Marie Kondo the heck out of your site, basically.
Ask And You Shall Receive
With the rise of in-home and mobile voice-activated devices, 20% of all searches are made via speech; and this percentage is only increasing.
Internet users have also steered away from vague, one-word searches and are including much more specific information. Instead of searching "Pasta," when they need a recipe, most people will say something like "Quick Bolognese Pasta Recipes."
The search engine will spit out catered search results and unless you're Jamie Oliver, it's hard to rank amongst those results without pulling out all the stops.
Topic Clusters Not Kelloggs Clusters
As we've touched on previously, the whole point of a pillar page is to include cluster content. Topic clusters are steering away from keyword methods of spinning the wheels of the search engine machine and are more focused on generalising the topic to cover all your bases.
A common mistake site owners might make is to stuff a bunch of keywords into a text that is specific to the topic. This, in turn, prevents them from ranking in related searches; the search engine will deem them to be too narrow.
For example, when I searched 'Cake Stores', the top 5 results were web pages that don't directly include the two words together but are related. These businesses used a topic cluster method to organise their content. They're more general rather than limiting themselves to a small range of potential searches.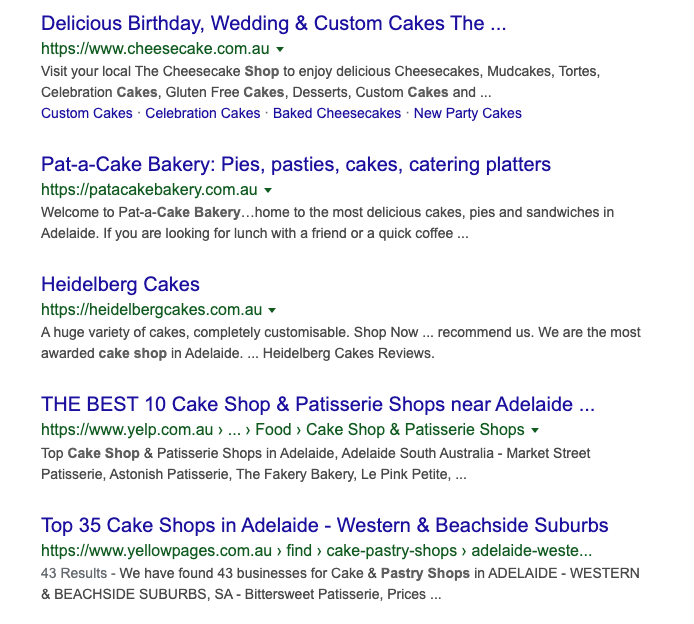 Topic clusters have completely changed the way we organise websites. They have made cluttered drop-down menus obsolete, replacing them with succinct topics that are filled with clusters. It's kinda like how they put heaps of easter eggs in movies so that when you find them, you feel a sense of accomplishment. It creates the same sense of elation in your readers whilst also being great for your SEO.
Posts and pages that are categorised as individual pieces on your website are their own entities in the search engines eyes. When they're combined into pillar pages, it basically creates a sense of digital teamwork; and teamwork makes the dream work. The pages work together rather than against each other!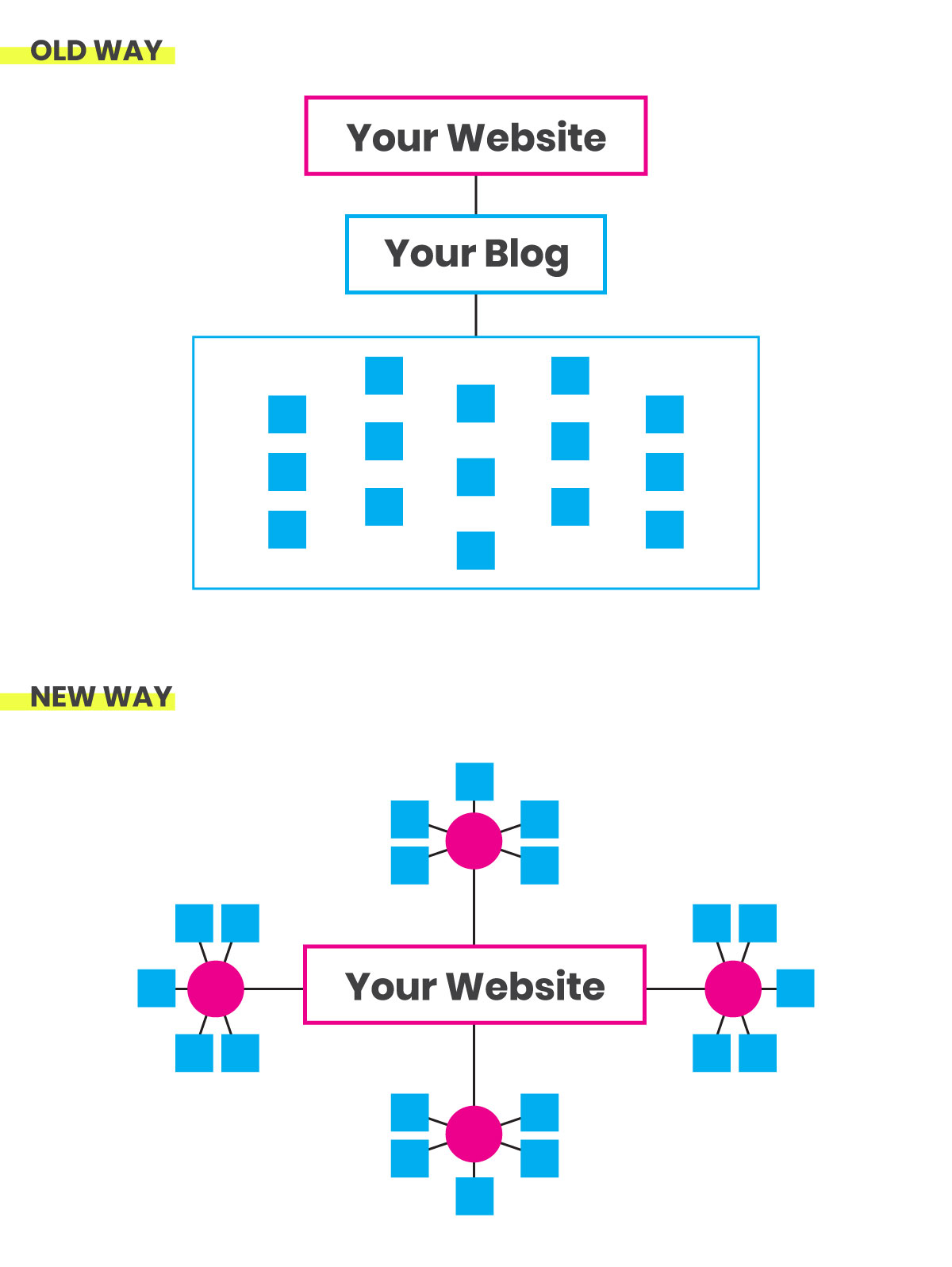 How To Create A Pillar Page That Bangs
Step 1 - Kick Keywords To The Curb
Well, not completely. Keywords are still important, but when it comes to pillar pages, they're not the MOST important. You need to be thinking in terms of 'topics' as opposed to 'words.'
If you haven't had the team at Refuel develop your audience personas, now would be a great time to do so. You need to identify your audience's interests to build your pillar pages around them. Otherwise, you run the risk of being way too broad with your topics.
Step 2 - Cover Your Bases
Pillar pages should be the answer to all your reader's questions and queries to make them want to click on your page. Once they've clicked, you'll then be able to direct them to more specific pieces of content to keep them engaged! It's important to keep in mind what kind of content you can generate from the pillar page before you dive in.
Don't make your pillar page about something extremely specialised that you can't expand on through cluster content. You can also be too broad and run into problems with ranking in those direct searches we mentioned before.
You basically have to hit a sweet spot in the middle. Title the page, "what are pillar pages?" as opposed to "how to create pillar pages for your digital marketing agency." Get it?
Step 3 - Some Good Ol' Fashion Content Writing
It's probably pretty obvious but you need to actually write a bunch of information that is not only useful but also seg-ways into your cluster content. The easiest way to go about this is to have your cluster content already planned out or pre-written so you can link as you go. Also, having a table of contents is helpful for making sure you can accommodate all your clusters.
Just as a general rule of thumb when writing for the web, there are some key things you should incorporate to make your text more digestible;
Define your topic clearly in your introduction to make it easier for search engines to pick up.
Use shorter sentences and paragraphs.
Use subheadings to define the specific areas of your text that are relevant to particular clusters of content.
Break complex or long subjects into bullet lists.
Don't be afraid to be creative in your writing style.
Clarify where chapters begin and end using different fonts or text styles.
Building Pillar Pages Into Your Content Strategy
Content strategies are standard in any business that has an online presence. Keep on top of all the information that you're putting out into the world and make sure that it serves a purpose!
It's inevitable that your content strategy is going to change once you start introducing pillar pages. You can no longer come up with a bunch of topics that aren't able to be assimilated into a pillar page. Don't get me wrong, you can still write about unrelated stuff, but the more content that you can make relevant to a pillar page, the better.
Pillar pages fit into your content strategy because they are a method of improving your web traffic. Inbound Marketing is all about bringing people to you through digital marketing platforms and pillar pages are part of that process.
It is helpful to have a separate content strategy for web and social although there are usually some crossovers. However, a web-focused content strategy that outlines how you're going to build cluster content into pillar pages is a much easier way to get started.
Your pillar pages need to lead into the cluster content which can also lead to accompanying content offers. If you're completely lost, let me clarify.
At the bottom of this blog, you'll find a downloadable content planning spreadsheet for you to use and strategise how you'll execute your pillar page. That is a "content offer." And the content offer is attached to this piece of cluster content.
A content offer is essentially a gift that benefits your readers and encourages them to come back for more. If it is something that they can utilise every day, make sure to include your branding with it. You can use a content offer as a tool to build brand awareness in your reader's mind. You can also exchange it for an email address so that you can retarget them with more related information later.
Other than this you can also plan out social media posts to promote your content and boost your inbound marketing efforts.
Even though I've probably put you off downloading our free content offer, developing your own content plan when you've only just learned about a concept is not an easy feat. I highly recommend giving our template a go to develop your topics and implement a strategy for your website.
If you're still completely mind-boggled by all these fancy-schmancy digital marketing strategy terms, then don't be afraid to get in touch. Our team can help you develop a winning inbound marketing strategy! Book in a free exploratory call with us to see what we can do for you.

Written by
Ryan Jones
Ryan is the Founder & CEO of Refuel Creative. He's a HubSpot certified marketer and SEO expert.