End your year right with Drift's Unconference virtual conference
Posted by Ryan Jones on Nov 29, 2018. Reading time: 3 mins

December is the time of year when we start to wind down. There's Christmas Parties, social gatherings, and so many distractions to help us ease into the Christmas Holidays.
It's also the time of year where you can get the jump on your competitors by starting to look towards 2019. This year our friends at Drift have thought about this and are launching their UNCONFERENCE.
Drift UNCONFERENCE is a virtual marketing conference. All of the video content is on demand, which means you can watch it as your time allows. It kicks off on 13 December, but register beforehand and get all the content to watch at your own pace.
The UNCONFERENCE will cover a range of different topics, including:
Video marketing
Social media management
Sales management
Streamlining sales teams
Conversational marketing
And much more...
There are some seriously great speakers from some of tech's leading companies lined up for this event. Some of our top picks are: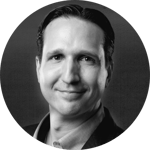 Tyler Lessard from Vidyard, on how to boost engagement and your sales pipeline with video. Vidyard power the exciting new video integration in HubSpot, which gives you some great options to capture lead details and fire automated emails based on the amount of video website visitors watch.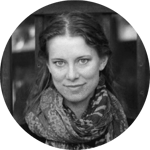 Ashley Faus, Senior Manager of Integrated Media at Atlassian, on how to add live streaming to your marketing mix. Hello Facebook Live.
Other great speakers you'll get to hear from include:
Tara Robertson, Sprout Social, on how to 10x your growth through customer marketing and retention optimisation.
Eric Siu, Single Grain, on the ultimate SEO playbook.
Ty Magnin, UiPath, on scaling content from 1000 to 1 million visits
Torrey Dye, Director of Account-based Marketing, Terminus, on the Account-Based Marketing Conversion Blueprint.
Did we mention it's free? It's free.
And you can do it in your own time.
Zero excuses.
Drift are experiencing a massive 5000 marketers to this year's UNCONFERENCE virtual event. Don't miss out, register today to get all the strategies, tips and tactics.
Who is Drift?
Drift is the fastest growing software company in the world. Their innovative range of conversational marketing tools include chatbots, landing pages, tools for sales reps, and more.
Refuel is Adelaide's first Drift partner, helping our clients take advantage of conversational marketing to drive new customer experiences, and allow your customers to get the service they need when they need it.
You can see Drift's chatbots in action on the UNCONFERENCE website, where you will complete your registration using Driftbot.
Want to know more?
Refuel are offering a FREE Conversational Marketing Assessment, where we will look at your marketing and sales goals, and how Drift and HubSpot can be used to help you achieve these goals.
Book by clicking on the image below, and you'll get to see Drift's Conversational Landing Pages in action too.

Written by
Ryan Jones
Ryan is the Founder & CEO of Refuel Creative. He's a HubSpot certified marketer and SEO expert.