Carers and Disability Link: an end-to-end digital transformation
Sam Hutchinson
26 June 2023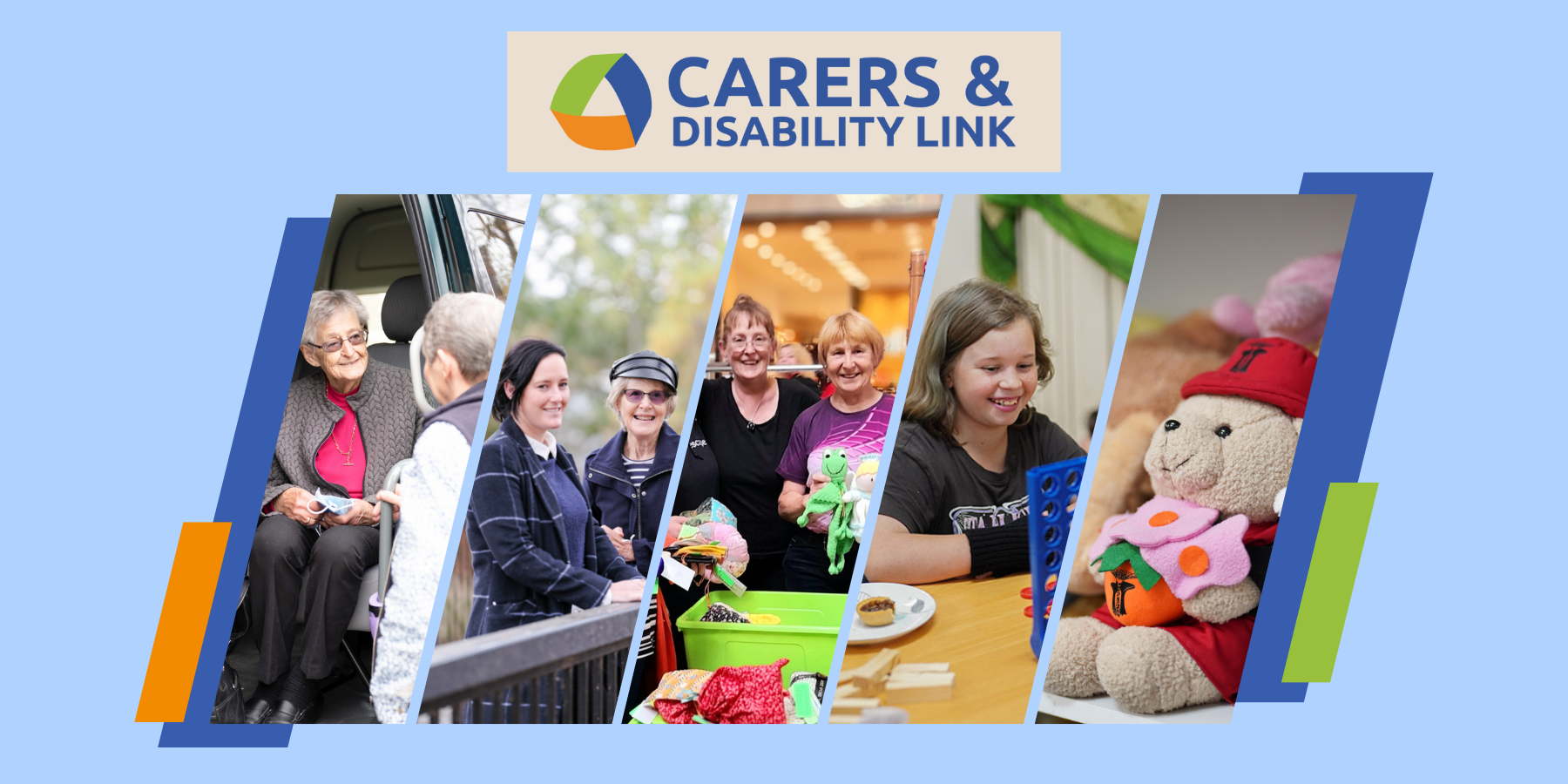 Refuel Creative was founded with a passion for the not for profit sector. From the beginning, we've helped NFPs across Australia to modernise their marketing, grow their organisation, and continue their essential services.
We worked with Carers and Disability Link to build a consistent online and digital presence. This involved building a modern website, an engaging social media strategy alongside a consistent brand, and a reliable email marketing plan.
Who is Carers and Disability Link?
Carers and Disability Link (CADL) is a not for profit based in regional South Australia. The organisation offers support to carers, those living with disability, and people over 65 across the region.
What was their problem?
CADL approached Refuel to help build the organisation a new website. Through the process, CADL realised that they needed a holistic approach to truly build the professional online presence they needed.
Their website was busy and outdated, with a clunky user experience, confusing menu structure and links that led to nowhere. As a result, the organisation's online presence didn't reflect the professional nature of the organisation, nor did it cater for clients and prospective clients who were becoming increasingly more dependent on digital offerings.
In addition to their website, we worked with CADL to deliver a social media marketing strategy that built awareness and understanding of their brand as well as attract its target audience. While they had an existing presence on social media, irregular posting and inconsistent branding made their brand look haphazard and unprofessional.
CADL also identified that email marketing was an area of importance and improvement. They wanted professional, engaging emails to be sent out to their contacts on a regular basis but lacked the capacity to do so.
The challenges
The central challenge for the CADL website project was based around communication.
As the CADL team works in a regulated space, across several different departments, this required multiple layers of approvals and this sometimes led to complications.
As a result, we worked with the client to develop a communication system that worked for them. Not only did this make it easier for our team to work with the client, but it also meant that CADL actually started seeing the benefits of their marketing.
With regular meetings and direct communication between Refuel and CADL, we were able to remove any potential friction before it could negatively impact our ability to work together.
Social results

Overall Results

Month 1

Month 3

Month 9

Impressions
+46.5% MoM
[8,901]
+13.7% MoM
[11,914]
-0.8% MoM
[13,547]
Engagements
+233.5% MoM
[517]
+35.2% MoM
[756]
+49.2% MoM
[1,137]
Engagement Rate
+127.7% MoM
[5.8%]
+19% MoM
[6.3%]
+50.4% MoM
[8.4]

CADL Facebook Page

Month 1

Month 3

Month 9

Impressions
+462.3% MoM
[6,433]
+17.2% MoM
[6,401]
+17.6% MoM
[6,177]
Engagements
+2600% MoM
[297]
+22.6% MoM
[304]
+140.8% MoM
[626]
Engagement Rate
+380.1% MoM
[4.6%]
+4.6% MoM
[4.7%]
+104.7% MoM
[10.1%]

CADL Op Shop Facebook Page

Month 1

Month 3

Month 9

Impressions
-12% MoM
[2,345]
+5.2% MoM
[5,077]
+4.7% MoM
[7,788]
Engagements
+44.4% MoM
[297]
+45.6% MoM
[431]
+42.5% MoM
[449]
Engagement Rate
+202.6% MoM
[8.9%]
+38.4% MoM
[8.5%]
+36.2% MoM
[5.8%]
Email marketing
In terms of email marketing, with our monthly newsletters, we achieved an overall engagement of:
36.93% Open rate
14.63% click-through rate
The best performing email, the January 2023 Newsletter, achieved an open rate of 39% and a click-through rate of 24.02%. This email included a survey directed to understand what services and modes of delivery worked best for carers in regional areas, it also included a highlight of each of their social media platforms and a call to action to volunteer at their Op Shop and information about their Carer Support groups.